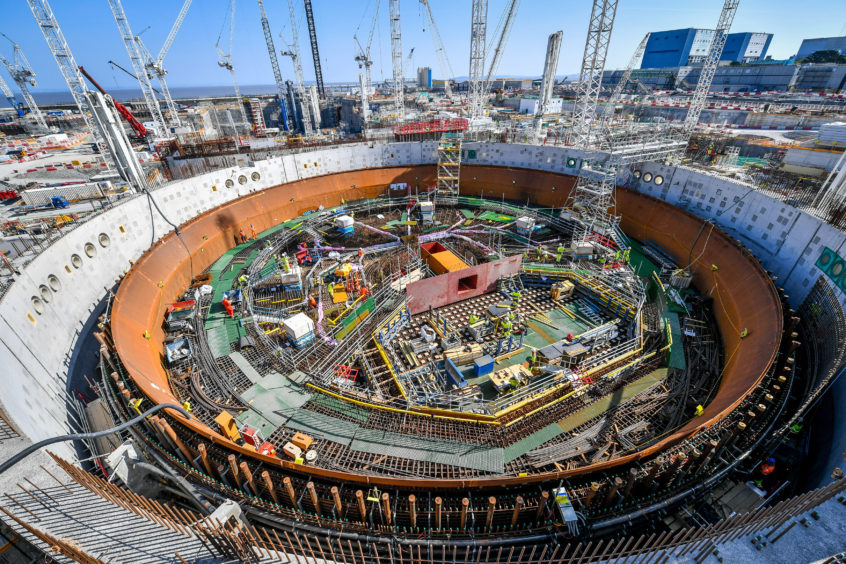 Britain will classify nuclear power as "environmentally sustainable" as the government tries to attract billions of pounds of private capital to the sector.
The technology will be included in the nation's green investing rulebook after a period of consultation, according to Chancellor Jeremy Hunt. The move echoes a European Union decision last July to tag nuclear and natural gas as green technologies needed for the energy transition.
Nuclear power is a key pillar of Britain's net zero strategy. The government wants to build both large-scale and small modular reactors and has committed to approving eight before the end of the decade. The private sector has been slow to come forward with cash, despite a redesign of the financing mechanism rolled out by government in hope it would attract pension and infrastructure funds.
The climate-friendly label will give nuclear access to the same investment incentives as renewable energy, Hunt said.
Hunt also announced the launch of Great British Nuclear, a body that will be responsible for getting projects over the line. He stopped short of allocating any funds to distribute to help projects, an omission that will likely face criticism by the industry.
A competition for Small Modular Reactors will be completed by the end of this year and if the selected technology is proven viable, the government will co-fund the winning project.
Rolls Royce Holdings was awarded £210 million of government money in 2021 toward the development of this technology. The company is expected to enter the competition.