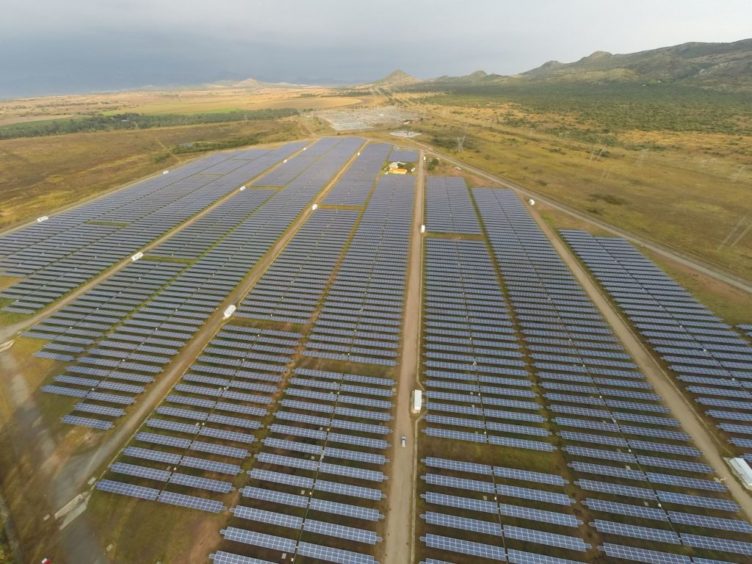 Phakwe Group has become South Africa's first majority black owned and controlled independent power producer (IPP), after buying into the Witkop solar park.
Phakwe is now the 90% owner of the 30 MW solar photovoltaic (PV) facility, in Limpopo Province. African Infrastructure Investment Managers (AIIM) has backed Phakwe's work.
The plant has been operational since 2015. It was part of South Africa's Renewable Energy Independent Power Producer Programme (REIPPP). The plant generates on average 62,000 MWh per year, which is sold to Eskom on the national grid. This powers over 6,000 households, the statement said.
Phakwe now has more than 500 MW of generation capacity. The Witkop deal marks its ninth investment in the renewable energy sector.
The company's executive chairman Thabiso Tenyane said they were "delighted to be the first to achieve this milestone in South Africa's renewable energy programme and to be working with AIIM once again – their expertise in the clean energy sector and their commitment to enhancing Black Economic Empowerment (BEE) objectives in South Africa is second to none".
AIIM's support has helped Phakwe become a "leading participant in one of the fastest growing and most dynamic sectors in the South African and global economies". This is AIIM's 29th investment in South Africa's renewable sector.
The investment manager provided two phases of funding to Phakwe. The first came in 2018 when Phakwe acquired a 39% stake in Core Energy. The second being the Witkop deal.
The participants highlighted various social indicators and links to education.
Recommended for you

Infinity Power completes Lekela acquisition