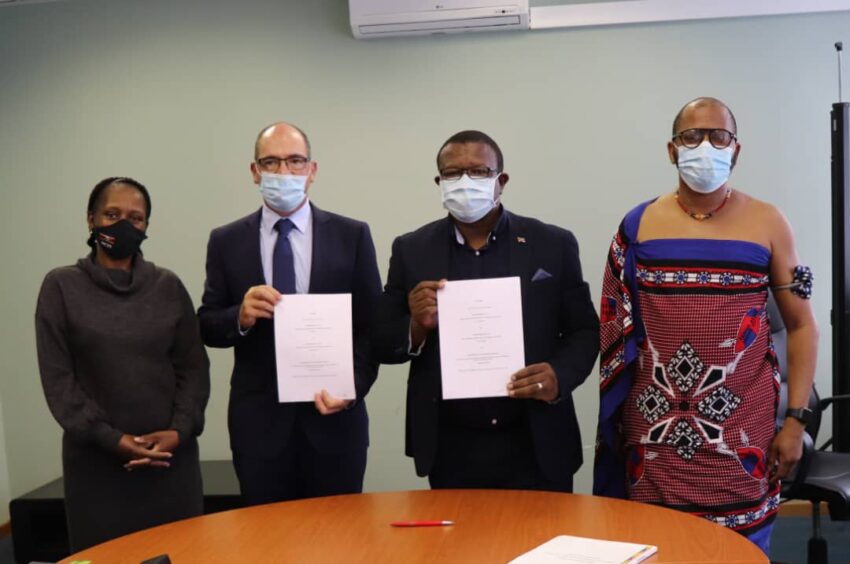 Frazium Energy has signed a deal with Eswatini on a $115 million solar battery project, which it expects will be the largest in Africa.
Frazium, part of the Australian-German Frazer Solar group, will build the project at the Edwaleni power plant, in Matsapha.
The Mega Solar-Storage project will have 100 MW of initial capacity and supply more than 100 million kWh to the Southern African Development Community (SADC).
It will generate energy from 75,000 solar panels, covering 45 hectares. The project aims to reduce load shedding in South Africa, and the broader SADC region, by providing power at peak times.
The contract will run for 40 years.
The trade ministry announced it had signed a memorandum of understanding (MoU) with Frazium earlier this month. The ministry said the project would be commissioned in 2022.
Frazium director Robert Frazer said the company was excited about participating in the "green energy future" of Eswatini and Africa.
More to come
"We believe in the strength of Eswatini's future", he said. It follows the delivery of solar hot water heaters to medical clinics across the country during the pandemic.
More investments will come, he said, beyond the solar storage project.
"Africa's largest battery is coming, and it is coming to Eswatini. The future is not just bright, it is solar-powered," Frazer said.
Eswatini Minister of Commerce, Industry and Trade Manqoba Khumalo said the company was "a trusted investor and true pioneer in the future of our energy sector".
The project should create "at least" 200 new jobs and provide "green, solar power, and dispatchable electricity across the kingdom and beyond".
Frazium launched a similar plan in Lesotho in 2018. The company has accused the government of failing to maintain its side of the bargain. Frazer took Lesotho to court and won a $61mn judgment.
"Lesotho's loss has been Eswatini's gain", the company said.
Recommended for you

New Shell CEO splits renewables business