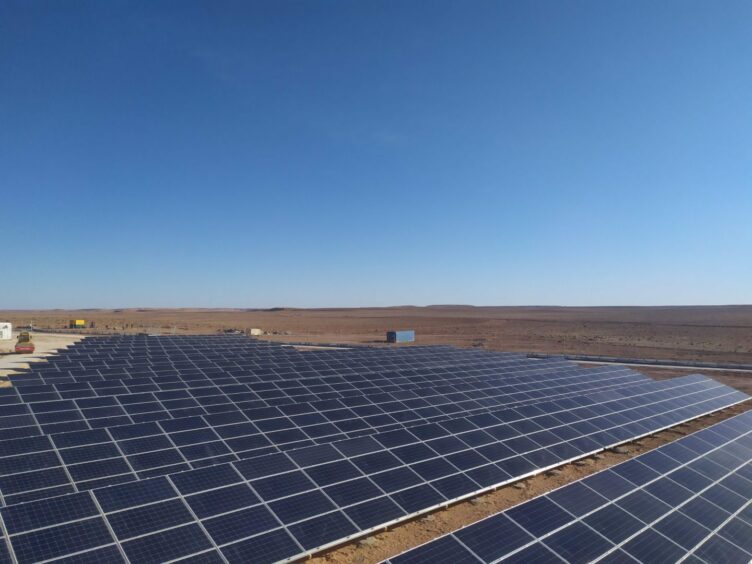 Eni has started producing power at a solar photovoltaic (PV) facility in Tunisia, connected up to the national grid.
The Tataouine plant has installed capacity of 10 MW.
Eni held a ceremony on December 10 with Tunisian Minister of Industry, Energy and Mines Neila Gonji, alongside local authorities.
The Italian company said the investment was in line with its plan to zero greenhouse gas emissions by 2050. The plant will provide more than 20 GWh per year of power to the grid, saving around 211,000 tonnes of CO2e over its lifetime.
Société Énergie Renouvelables Eni Etap (SEREE) build the solar PV plant. SEREE is a joint venture of Eni and state-owned oil company Entreprise Tunisienne d'Activités Pétrolières (ETAP).
SEREE will sell the power to Société Tunisienne de l'Electricité et du Gaz (STEG) under a 20-year power purchase agreement (PPA).
This is Eni's second solar PV plant in the country, it also has a facility at the Adam field, which the company operates. The Adam PV plant has capacity of 5 MW, with power going to the adjacent field. Eni said this had the impact of reducing emissions of around 6,500 tonnes per year of CO2e.
Eni opened the Adam PV plant in 2019. The plant also involves 2.2MWp of battery storage. Solar power provides around 60% of the field's needs, with the remaining 40% from gas.
Eni's major Tunisian focus is as a transit state. The Transmed pipeline runs from Algeria to Italy, via Tunisia. The company does also work in the upstream, in the southern desert and the Mediterranean offshore.