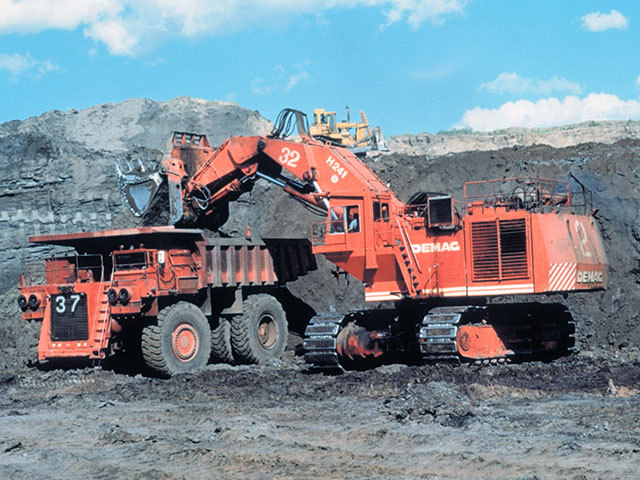 Alberta's United Conservative government is moving against renewable energy, building up tension with the federal government.
The province set out a "pause" on new projects in early August, for all renewable energy plans over 1 MW. The moratorium will run until February 2024.
The moratorium comes at a time when the Alberta government is squaring off with the federal government over reducing emissions. There is political capital in such a move, but industry will pay the price and uncertainty will do Alberta little favour.
The rhetoric took a step upwards last week, with MLAs from the ruling party saying they would "protect everyday Albertans" from net zero electricity regulations.
Ottawa published its draft regulations on August 10. The Clean Electricity Regulations (CER) aim to reach net zero emissions from the power grid by 2035. They also aim to keep electricity affordable for Canadians and maintain grid reliability.
"A clean electricity grid will be the backbone of a prosperous, low-carbon future," the federal government said.
The move did not find favour in Alberta. Parliamentary Secretary for Affordability and Utilities Chantelle de Jonge attributed the move to a "far-left ideology" that would "condemn countless Albertans and Canadians to poverty".
The policy would drive power bills for Albertans "through the roof, and the bottom line is this: United Conservatives won't let this happen. The constitution is clear that electricity generation is our sole right and responsibility as a province to manage. While United Conservatives are happy to work on a realistic 2050 timeline for reaching carbon neutrality, we will not experiment with people's lives and livelihoods before that."
Power prices
The province's power system is a major driver behind Alberta's success in attracting investments into renewable energy. Alberta offers an open market, allowing consumers to buy power from private producers. Other provinces have monopolies on power generation, which pose additional layers of complexity for new generation.
While the market is attractive to investors, local prices are high – higher than many of its competitors. British Columbia, Ontario, Saskatchewan, all have lower prices than Alberta, according to data from Statistics Canada.
As the agency reported recently, Alberta's energy prices rose by 127.8% in July, compared with the same month in 2022. Statistics Canada warned that prices in the province "can be volatile" and that demand was high in summer.
The provincial government had kept prices lower from mid-2022 under a rebate programme. This phased out by spring this year.
While power prices were up in the province, natural gas prices were down 15.7% on the year.
Alberta scrapped its power price cap in 2019. The same year, the province also dropped its carbon tax, although a federal tax was instituted in 2020.
While the local government argues decarbonising would drive prices up, not everyone agrees. The Pembina Institute has said such a move would cut bills by C$600 per household.
Progress made
Alberta has made major progress in decarbonising. In 2022, 15% of the province's generation came from renewable energy. It has the aim of reaching 20% by 2025.
Alberta added 1,391 MW of renewables in 2022, of which 759 MW came from solar. The next highest was Saskatchewan with 387 MW of additional generation. Alberta also added the most storage capacity in 2022 of the provinces.
The Alberta Utilities Commission (AUC) acknowledged the province was leading Canada in adoption of renewable energy.
The pause, it said, would allow it to consider the impact of new energy projects. It will review the use of agricultural and public land for wind and solar, it said, in addition to land reclamation and the role of municipal governments.
It raised a number of areas, such as security requirements and the impact of renewables on Alberta's generation supply mix and electricity system reliability.
The move has triggered concerns and objections from the renewable energy sector. Canada Renewable Energy Association (CANRea) president and CEO Vittoria Bellisimo said the moratorium was a "mistake". The government and agencies "need to move quickly to sort out this situation for all Alberta ratepayers, investors and municipalities".
"Alberta has benefitted from market advantages that have allowed the industry to thrive here, which has benefitted our communities, consumers and landowners. We must not lose this competitive advantage," said Bellissimo.
CANRea had predicted that Alberta would continue to lead the pack in Canada this year for renewable energy additions. The organisation, in March, highlighted the strength of Alberta's regulations for renewables, not least noting that landowners have the right to refuse entry to projects and can earn income from these resources, unlike with oil and gas rights.
Speaking on an ARC Energy podcast last week, Bellissimo said spending in 2022 in the sector in Alberta had reached C$2.4 billion. In 2023, she predicted, this would have reached C$4bn.
Long-term planning
Indeed, in July, the AUC said it was working on a "historically high" number of power applications, renewable and thermal.
The agency said it was struggling with this and proposed a "dedicated period of engagement with all of the stakeholders". Formulating a long-term strategy would benefit the AUC and be in the best interests of Albertans, it said.
Similarly, the Rural Municipalities of Alberta (RMA) has called for improvements in project planning processes. It has particular concerns about the loss of farming land for power projects.
Despite this, it described the renewable energy industry as "crucial to the future of rural municipalities and the province as a whole".
Canada's Deputy Prime Minister and Minister of Finance Chrystia Freeland visited Calgary on the weekend highlighting the importance of renewable energies.
Describing the province as "an energy powerhouse", the deputy PM said she had talked to "leaders from the renewable sector about the incredible work they are doing, and their bold plans for the future".
Indeed, Alberta's government and industry are keen to support renewable energy projects beyond the province. Politicians are visiting Germany this week to talk up Eavor Technologies' geothermal expertise.
"The world needs more secure, reliable energy, and Alberta can help deliver it," said Alberta Minister of Environment Rebecca Schulz. She will hold talks with various groups in Germany to "discuss continued opportunities in Alberta's geothermal sector and to promote the province's Emissions Reduction and Energy Development Plan and responsible energy production".
The optics are not great, of supporting renewable energy overseas, while hitting pause at home. There is political advantage in knocking back renewable projects, but Alberta will need more power, now and in the future.
Recommended for you

Talent and timing: Can Aberdeen's oil and gas skills make the energy transition?