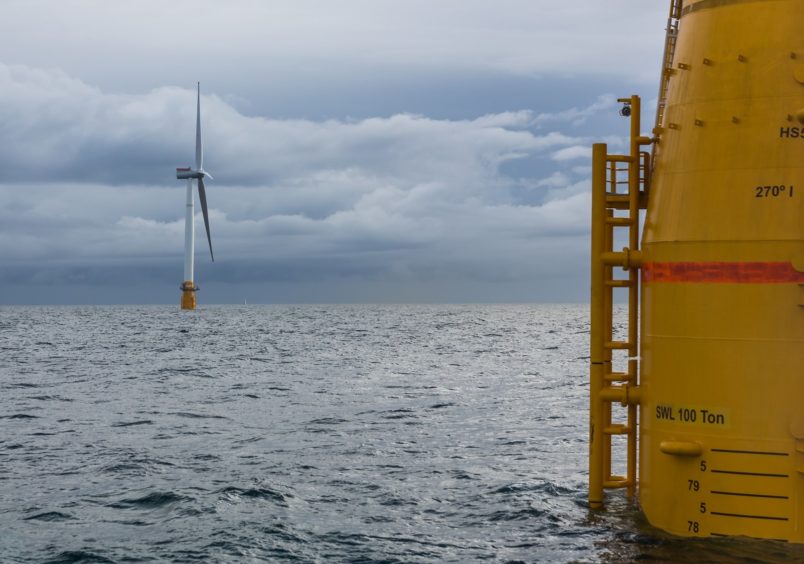 Equinor is continuing to expand its floating offshore wind operations with plans to roll out the technology in France.
The Norwegian energy giant has joined forces with renewable energy developer RES and financial advisory firm Green Giraffe to form a new partnership called Océole.
The trio will evaluate and work towards submitting bids in the upcoming floating offshore wind tenders held by the French government.
France is currently targeting up to 6.8 gigawatts of offshore wind by 2028 as part of its aim to become carbon neutral by 2050.
Jens Økland, Equinor's senior vice president for business development in renewables, said: "France has set an ambition of becoming among the top markets for floating offshore wind in the next decade.
"Together with RES and Green Giraffe, we are ready to contribute long term to the country' ambitious offshore wind plans and develop what could potentially be the first commercial floating offshore wind farm in France.
"As Océole, we have the industrial competence, technical and financial skills to develop projects where we can create value and capture the benefits of scale for this exciting technology."
Despite being a relatively new technology, Equinor has already established itself as a frontrunner in floating offshore wind.
It is behind Hywind Scotland, the world's first floating wind farm, which began operating off the coast of Peterhead, Aberdeenshire in 2017.
Moreover, it is currently constructing what will be the world's largest floating offshore wind farm.
Hywind Tampen will supply 88 MW of green power to the Snorre and Gullfaks oil and gas fields – it's due to start up in 2022.
Delphine Robineau, Offshore Wind Manager at RES says: "I am delighted for RES to enter a partnership that enhances the complementary nature of all three companies.
"The experience gathered within Océole demonstrates our ability to develop the floating wind industry in France with projects that are adapted to French territories, while being respectful of the environment and the sea users."
Recommended for you

BP bids to build two offshore wind farms in the Netherlands