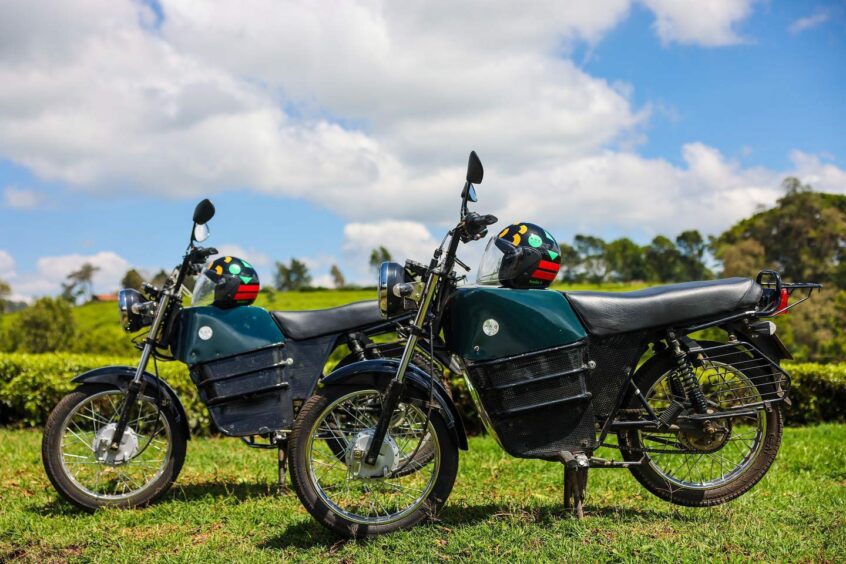 Electric vehicles are on the rise globally, but the high barrier to entry makes uptake in emerging markets more challenging. Innovative thinking is required to tackle these barriers.
The pace of demand in emerging markets will depend on a number of factors but the most important is price. While improving air quality, and helping tackle climate change, are outcomes from a shift to electrified transport, these are factors that will have minimal impact on widespread appetite.
Put simply, EVs will have to compete with conventional engines – and their established infrastructure.
Driving force
In 2017, around 86 million internal combustion vehicles were sold – the high mark. Sales have been dropping, while EVs are on the rise.
The UK and European Union have set specific phase out targets for internal combustion engines, while the US and Canada have looser aspirations. Meanwhile, car manufacturers have baked in these assumptions to their plans, aligning around the 2030-35.
EVs were one area that saw a notable uptick in demand during the pandemic. According to International Energy Agency (IEA) figures, 14% of all cars sold in 2022 were electric, up from 9% in 2021. From the 10 million EVs sold in 2022, the IEA expects this to reach 14mn this year.
China, early on, took a strategic decision to move into battery manufacturing and provide generous subsidies. As a result, the country plays a pivotal role in the new sector.
While domestic demand for EVs is strong, China is also working on exports to other countries. According to BBVA Research, China's EV exports were second only to Germany in 2022.
Where the developed world has tended to focus on large EVs, capable of long-distance travel, there are often different demands in emerging markets.
Hot to swap
In South East Asia, nearly every household has a motorcycle or scooter of some sort. Converting this two – or three – wheel demand to electrification can have a notable impact on pollution and emissions, according to the United Nations Environment Programme (UNEP).
The opportunity for two- and three-wheeled EVs is particularly notable, as it is largely driven by emerging markets. According to IEA data, demand for these EVs outstripped all other types in 2022, driven largely by China.
ARC Ride is one company aiming to work in this sector, with an initial focus on providing motorbikes for commercial use.
"Affordability is really important," said ARC CEO Jo Hurst-Croft. "Mass uptake is not going to happen because it's better for the environment, it's about money for riders." The company, based in Kenya, aims to provide a battery as a service, allowing riders to swap batteries at what are effectively vending machines.
"We have to be at least the same price, if not cheaper, than the petrol alternative, and we are. We can put 40% more earnings in riders' pockets."
Being able to swap batteries provides little interruption to drivers' plans. ARC sees room for growth, with plans under way to move into Kampala and Dar es Salaam.
At the other end of the scale, mining companies have talked about opportunities for hydrogen in their big trucks. Anglo American launched a 2 MW hybrid truck in 2022, capable of carrying 290 tonnes.
The company built the largest electrolyser in Africa, and a solar plant, to fuel its prototype truck.
Frost & Sullivan director for European mobility Jose Pereira said, in general, it made more sense to use renewable energy to decarbonise homes and factories, before using it in transport. "Hydrogen in mobility is a niche prospect at the moment."
Going to grid
A common concern, around the world, is how the existing grid will cope with more demand from new EVs.
For EVs to succeed, "infrastructure must be ahead of needs in order to provide confidence, that's about charging points as well as the availability of vehicles", Thalia Skoufa, transport practice manager at Energy Systems Catapult said. "The key issue of how a network copes with the additional demand from EVs is common."
Energy Systems Catapult has recently launched an initiative aiming to foster collaboration between the UK and India in cleaner transportation. ITES offers an open call to UK innovators to come forward, with the organisation aiming to drive thinking around business models.
Senior advisor Andrew Stokes said one important part of the work with India is on creating a "whole system perspective". The Innovating for Transport and Energy Systems (ITES) initiative aims to allow innovation to prosper across the sector.
It is fast charging that proves challenging for grids, Frost & Sullivan's Pereira explained. "Local substations may not be able to cope with four or five premium EVs charging at the same time, that's a question throughout the world and it's why permitting is such a challenge."
For Pereira, the grid question lies more in the challenge of moving to smart grids, capable of providing charging to relatively small EVs intelligently.
Infrastructure first
Another area of interest for mass transport are electric buses, but these bring their own challenges. Charging a bus fleet is a significant step up from trickle charging scooter batteries, Frost & Sullivan's Pereira said.
"You can't just replace a diesel bus with an electric bus. A bus depot needs to be able to charge 100-150 buses, which requires more work around the grid and efficient management," he said. "It's much more challenging and need much more bureaucracy."
Nigeria's Oando Group has struck a deal with Lagos to develop a mass transit system using EV buses. The ambitious agreement covers the entire ecosystem, from buses, to charging stations and other infrastructure. It aims to provide more than 12,000 buses over the next seven years.
Given Nigeria's power challenges, the task for Oando is a substantial one.
Emissions case
The challenge is one that extends beyond EVs, Skoufa explained. The drive to move towards cleaner transportation intersects with demands around the need for reliable – and greener – power.
Tackling tailpipe emissions improves living quality in cities, which will become increasingly important. Frost & Sullivan's Pereira said that in general, even where coal was burned to generate the power for EVs, electrified transport still came out ahead.
"Moving emissions from vehicles to a power plant is more efficient. The direction of travel is towards decarbonisation. It's much easier to deal with emissions when they're centralised," he said.
India, where Energy Systems Catapult is working on its EV scheme, is a case in point. The country is highly reliant on coal. However, it is working to scale up its renewable energy generation.
According to a recent report from Ember, of the total generation added in 2022, 92% of it came from renewable energy, while coal accounted for only 5%. India added 13.9 GW of solar power in 2022 alone, equal to the UK's entire solar capacity it 2021. The government aims to reach 500 GW of renewables by 2030.
Tackling emissions is one of the big arguments behind ARC Ride's plans in Kenya. Traditional petrol motorbikes in the region each emit around 2.5 tonnes of CO2 per year. "That's a big driver of pollution," CEO Jo Hurst-Croft explained. "Replace those with electric motorbikes and we calculate we save 2 tonnes of CO2 per year," he said.
Owing to the data collected from this information, each kilometre – and kilowatt – is centrally tracked. "Those detailed telematics … can provide verifiable carbon credits."
The IEA has said EVs will remove the need for 5mn barrels per day of oil by 2030.
Government drive
As seen in China, government targets can have a major bearing in how EVs succeed. Pereira allowed there were geopolitical questions on the high concentration of battery manufacturing in China.
"Whether that's a risk or not depends on the timeframe. In the short term, it can be seen as a problem for consumer countries. However, in the longer term, 10-20 years, it will not be," he said.
The US and Europe are taking steps to develop local capacity to offset China's dominance. Pereira noted that improved recycling of materials would help tackle this problem. "Circularity by definition will push regions to be more self sufficient," he said.
Stokes agreed that battery recycling offered some clear potential. "There's lots of opportunity to try and make it work better."
Skoufa said India was taking steps to scale up local supply chains, in addition to collaboration with other countries, such as the technology transfer plans with the UK.
In India, government support has manifested via the Faster Adoption and Manufacturing of Electric Vehicles (FAME) scheme, which is now in its second phase. This aims to support the electrification of public transport and financing of charging infrastructure.
For EVs to flourish, they will need governmental support. Hurst-Croft noted the support from the Kenyan government, but said there was a need for an improved regulatory framework.
Recommended for you

Exxon weighs chemicals output boost as EVs threaten gasoline use