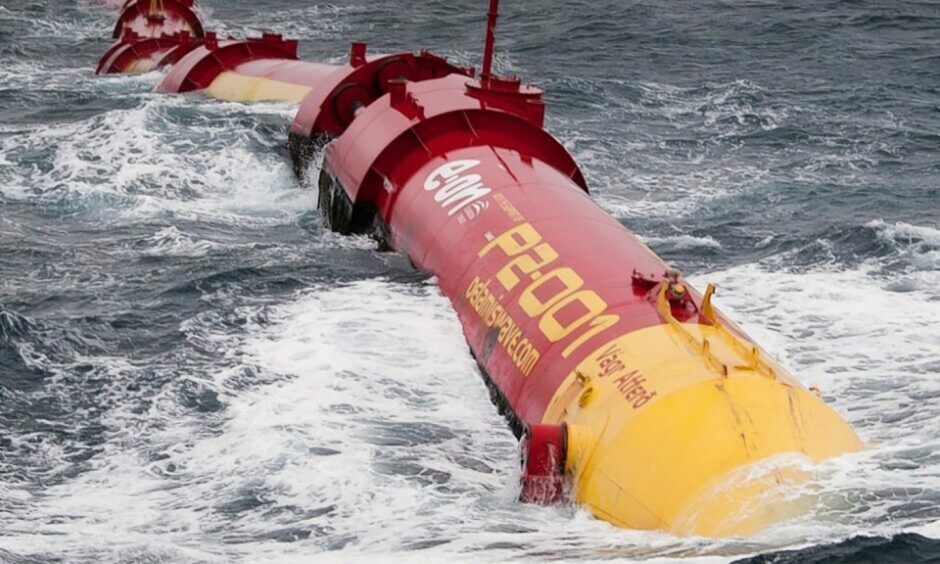 A wave energy convertor bought by Orkney Council for just £1, will be decommissioned costing the council £150,000.
The 1,350-tonne Pelamis was sold by the Stromness-based European Marine Energy Centre to Orkney Council in 2017.
However, council bosses have failed to find a use for the massive 591ft energy convertor after saving it from destruction.
The plan was to preserve it as an artefact to mark ocean energy research and development in Orkney but proved too costly.
Now, the council plans to decommission the device for £150,000 despite only paying £1.
Orkney Council, back in 2017, was given £45,000 towards its disposal, however, the money has been spent on maintenance.
'Iconic device' to be turned into scrap.
Gareth Waterson, the council's director of enterprise, told BBC Radio Orkney: "Now is the time to get it decommissioned.
"We've spent nearly as much as the £45,000 that we got in maintaining it. It has been a bit of an albatross."
The council will tender for its removal to a location where it will be turned to scrap, with the value recouped by the council.
The £2m device has been sitting on the coast of Lyness Wharf on the Isle of Hoy since the council bought it.
Mr Waterson added: "It was a fairly iconic device, people will probably remember seeing it on the telly.
"It was referred to as the sea snake, the big yellow thing that looked like a fairground ride out at sea."