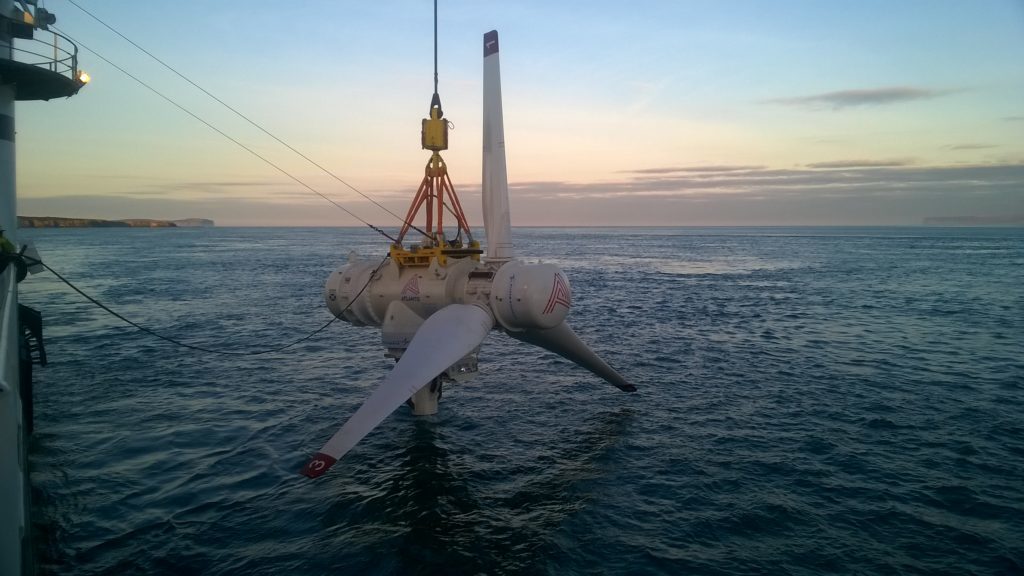 Simec Atlantis Energy (SAE) says it will not meet an end of June deadline for publishing its 2022 annual report and has requested a suspension of share trading until it can do so.
In a market update on Tuesday the Edinburgh-based tidal firm said it would not be in a position to publish its 2022 Annual Report by 30 June, as required by the rules of the Alternative Investment Market (AIM) index where its shares are traded.
In response it has requested a temporary suspension as of early July, until the report can be submitted.
SAE (AIM:SAE) said it had been "working hard" to sign a 30-year land lease at Uskmouth, Wales, where it intends to build a 230MW battery energy storage project using the site and grid connection of a former coal power station.
Lease negotiations for the site completed on 20 June 2023, the firm added.
At the same time, it said it was working with auditors to complete "remaining audit formalities", and while the process had not yet concluded it had been advised there were "no material issues" causing the delay.
Yet given the 30 June deadline, SAE requested that its ordinary shares be suspended from trading on AIM as of 7:30am on Monday 3 July 2023.
SAE said it was looking to publish its 2022 Annual Report as soon as the auditor completes their final processes, expected to occur during July 2023. Once this has been achieved, the suspension from trading will be lifted.
The reporting delay also follows a period of negotiations with bondholders, after the company sought an amendment to debenture deeds for bonds issued by Atlantis Ocean Energy in 2017, and which had been payable at the end of this month.
In mid-June the company successfully agreed to extend the maturity date of the AOE17 debenture by one year to 30 June 2024, for which it will also pay an enhanced interest for the extension period of 10%.
Ensuring sufficient funding has been a primary concern for Simec as it looks to reach financial close on its crucial MeyGen phase 2 tidal project next year alongside plans at Uskmouth.
The project in the Pentland Firth secured price support for 28MW of capacity as part of the most recent Contract for Difference round, though it hopes that up to 400MW of generation could one day be delivered with future phases of expansion.
Operations at phase 2 are set to begin in 2027.
Along the way, it also spun off a majority stake in its Advanced Tidal Engineering and Services division for an undisclosed sum last year as part of a management buyout.
It said the deal would allow newly created group Proteus Marine Renewables to grow its product and services across the marine renewables sector, while SAE could keep its immediate focus on tidal energy.