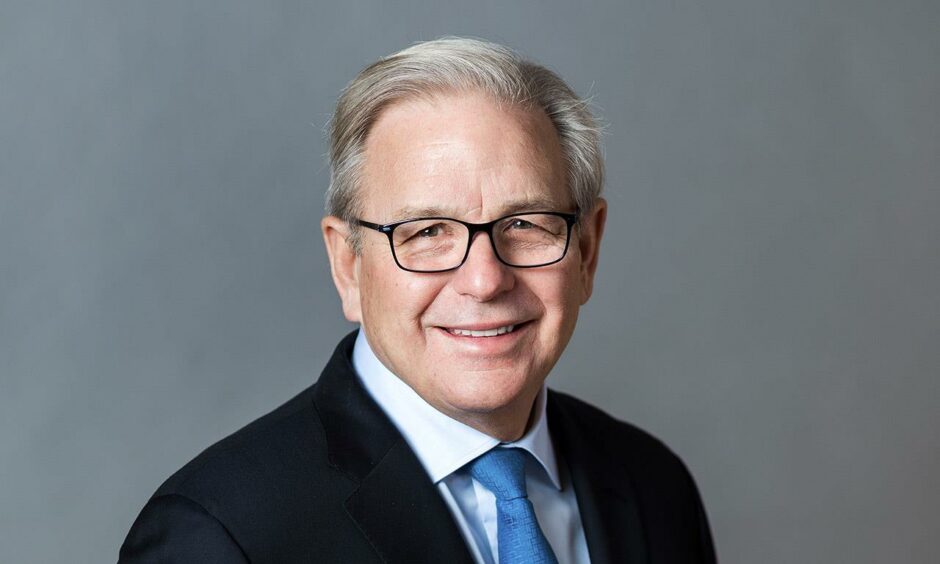 Ex-Petrofac chief executive Ayman Asfari has snapped up the former chairman of Shell for his offshore wind business Venterra Group.
Chad Holliday, who was chairman of the board at the oil major from 2015 to 2021, has joined Venterra Group as lead independent director.
Venterra was incorporated by Mr Asfari last year, with the aim of creating a "global services champion" to meet demand and accelerate growth in the offshore wind sector.
Prior to Shell, Mr Holliday was chairman of Bank of America from 2010 to 2015 after spending 11 years until 2008 aw chief executive of DuPont.
He said: "Offshore wind power is a proven technology and critical for near term decarbonisation of the energy system.
"Venterra is doing exactly the right thing bringing together the range of services and investment capacity vital for the industry's urgent expansion. I look forward to supporting the rapid creation of a leading services champion able to help wind energy reach global scale in the next decade."
Aside from his time leading high-power business, Venterra pointed to Mr Holliday's environmental work including, in 2011, leading the executive committee of the Sustainable Energy for All initiative launched by the then Secretary-General of the UN, Ban Ki-moon.
Ayman Asfari, formerly of Petrofac and executive chairman of Venterra, said: We are delighted to welcome Chad onto our board. He obviously brings great industrial experience as well as being a climate leader focused on finding practical solutions to decarbonising the global economy.
"Venterra's vision is to enable wind energy to lead in the energy transition which aligns exactly with Chad's wide ranging expertise. He joins our strong non-executive Board members Dame Vivienne Cox and Tove Feld who have already made a great contribution to our growth in Venterra's first year."
Venterra has pointed to the "highly fragmented" services market in offshore wind and said its strategy is to acquire and partner with select companies, using its management expertise to fuel expansion.
Last year the company announced it was acquiring Scottish firm FoundOcean, based in Livingston.
Recommended for you

Former CNR International boss David Whitehouse announced as new OEUK CEO