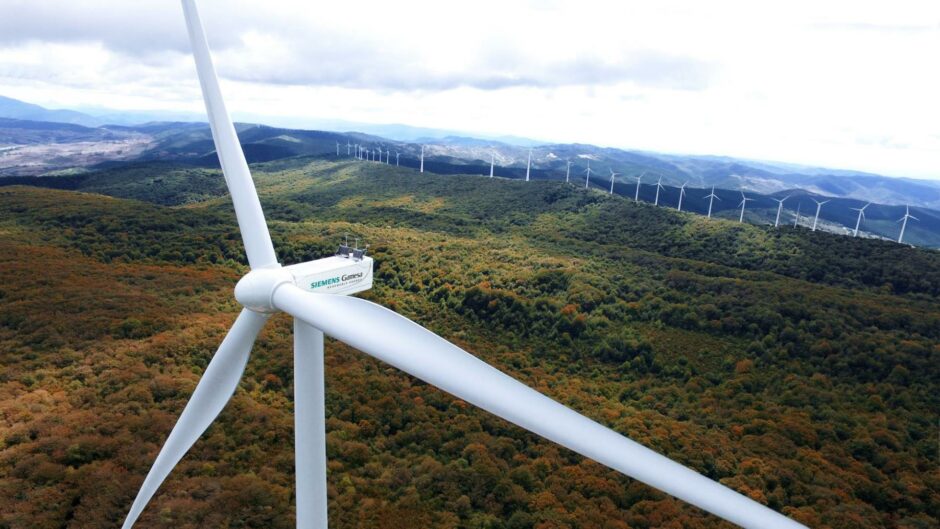 A number of US law firms are reportedly investigating the potential for class action lawsuits against Siemens Energy after the disclosure of turbine failures prompted a collapse of its stock.
In June the firm's share price dropped by as much as 36% after it reported a "substantial increase in failure rates of wind turbine components" made by its Siemens Gamesa unit.
The announcement came just over six months after Siemens Energy (ENR:Xetra) took control of the former Gamesa joint venture in late 2022, following a long battle with supply chain issues and profitability.
According to reports from German daily Handelsblatt on Friday, at least six US law firms are now searching for injured investors and seeking further information on the circumstances of the collapse.
One firm – New York-based Pomerantz LLP, which specialises in securities litigation – said in July that its investigation concerns whether Siemens and certain officers or directors had engaged in securities fraud or other unlawful business practices.
Lawyers are apparently focusing on the circumstances of Siemens Energy's purchase of the final third of Siemens Gamesa shares not already under its control – a deal which saw the company brought under full ownership of the group.
However, it's understood that no lawsuits have yet been filed.
A Siemens Energy spokesperson said: "We can confirm that Siemens Energy has not yet received any lawsuits.
"The fact that the share price losses were high does not constitute a legal breach of duty."
The company remains "relaxed" about the potential for legal action, according to Handelsblatt, apparently confident that the markets were informed promptly and that only a small portion of its investors could file a claim in the US.
In August the company said the costs related to ongoing problems with turbines had roughly quadrupled its expected annual loss to around $5 billion.
In the same quarterly announcement, it estimated the repair costs to fix flaws in Gamesa's onshore turbines could total around €1.6 billion.
Quality problems could occur in "certain rotor blades and main bearings in the 4.X and 5.X platforms," according to the statement.
What is a class action lawsuit?
A class action is a legal proceeding in which one or a group of plaintiffs initiate a lawsuit on behalf of a larger group or "class" on the basis of a similar claim.
The class could include customers, employees, investors, or other parties who have a similar legal claim against one or more defendant. Any proceeds secured from the case are, after legal fees are deducted, usually shared amongst the group.
A long history of such cases exists in the US, though they are less prevalent in the UK and Europe.
Recommended for you

Siemens Energy confronts bruised investors seeking answers