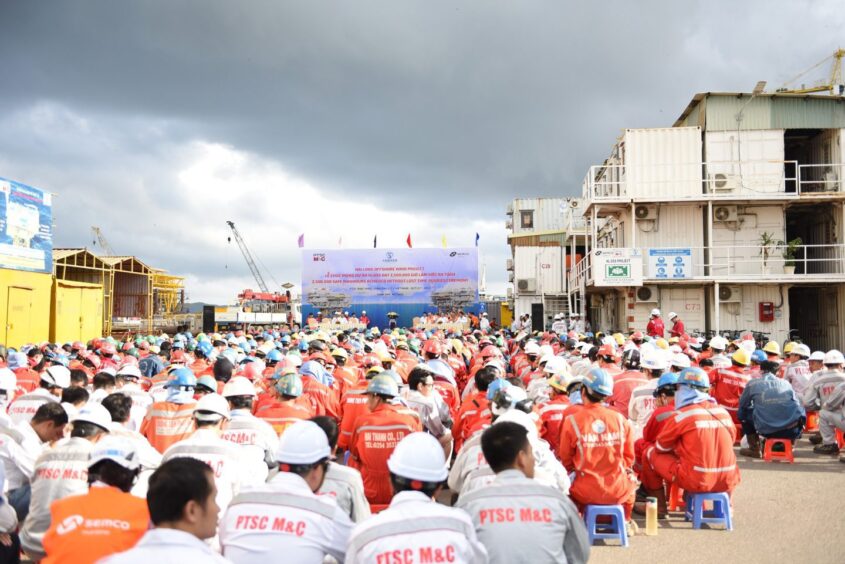 UK Export Finance (UKEF) has provided its largest ever project financing guarantee for renewables, backing the Hai Long offshore wind project in Taiwan.
The export credit agency said it had guaranteed £380 million in financing. The support wins more than £130mn in contracts for UK manufacturing and services.
The Hail Long project is 45-70 km off the Changhua coast. It consists of two phases, with combined generating capacity of 1,022 MW. The developer expects to complete construction and reach commercial operations in 2025-26.
UKEF CEO Tim Reid said clean energy projects such as Hai Long "are a priority" for the agency.
"With the recent OECD Arrangement modernisation increasing the range of support which we can offer for climate-friendly projects, we can expect to see and support more multi-agency transactions like this in the future that will benefit British businesses."
UKEF has now provided more than £1.2 billion in support for clean energy projects in Asia Pacific. This is its fourth deal involving Taiwanese offshore wind. UKEF said it had provided the guarantee under its buyer credit facility.
Growth plans
The export credit agency is playing a part in the broader financing for Hai Long, it was one of seven such agencies. The total financing package is more than £3 billion, from more than 15 financiers.
Mitsui & Co. and Canada's Northland Power are developing Hai Long, with 40% and 60% stakes respectively. They reached the final investment decision (FID) in September this year.
A Mitsui official, Ryo Zushiden, said the Hai Long project was one of the company's "most important investments in the renewable energy sector".
Hai Long will be a bottom-fixed plant, using 73 Siemens Gamesa turbines, each of which will be able to generate 14 MW.
Taiwan aims to install 15 GW of offshore wind between 2026 and 2035. By 2050, it is aiming for 40-55 GW.
Recommended for you

Korea's SeAH gets £367m financing for major UK wind factory