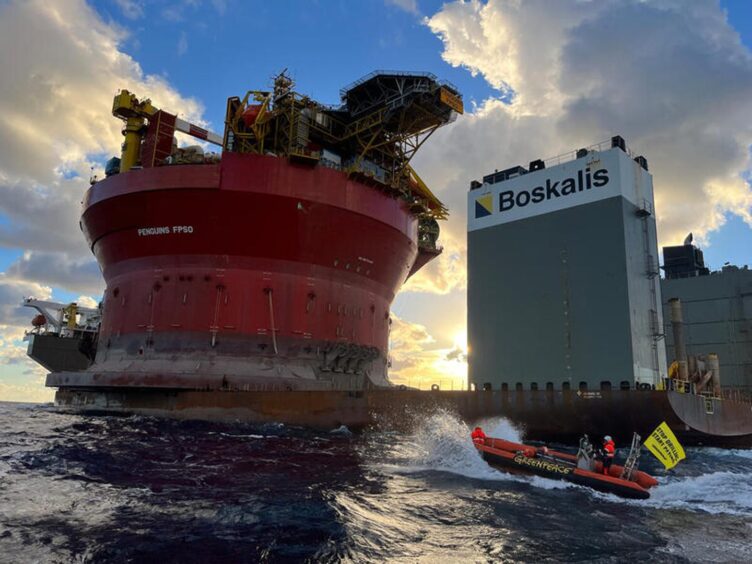 A Greenpeace activist risked being "dragged under" the Shell (LON: SHEL) Penguins FPSO when they fell in the water during a protest this year, a legal document has revealed.
Shell lawyers say the activist fell while attempting to board the North Sea vessel's transport, the White Marlin, as it was turning.
Had the White Marlin transport ship moved another way "the individual would likely have been dragged under the vessel, with a high risk of serious injury or death".
Activists boarded the FPSO, due to become Shell's first new manned vessel in the UK for 30 years, in January and February in a high-profile protest, as it was being transported from China to Norway.
Shell 'exaggerating the risks"
The protestor is not thought to have been injured and Greenpeace said Shell is "deliberately exaggerating the risks" the activists faced.
Greenpeace said they were wearing "commercial-grade immersion suits and life jackets which would have kept them buoyant at all times, preventing them from being dragged under".
A spokesperson added: "We also had rescue boats in the water, crewed by staff trained in emergency response and recovery at sea. We plan all our activities meticulously and have a very long track record of carrying out action at sea safely."
The lawyers' letter to Greenpeace, seen by EV, states Shell does not wish to interfere with rights to lawful protest, but is "very concerned" by the action "which had potentially perilous consequences and presented unacceptable risks" to the crew and the activists themselves.
A judge surmised, as Shell put injunctions in place in February, that the activists "were putting their lives and indirectly the crew at risk".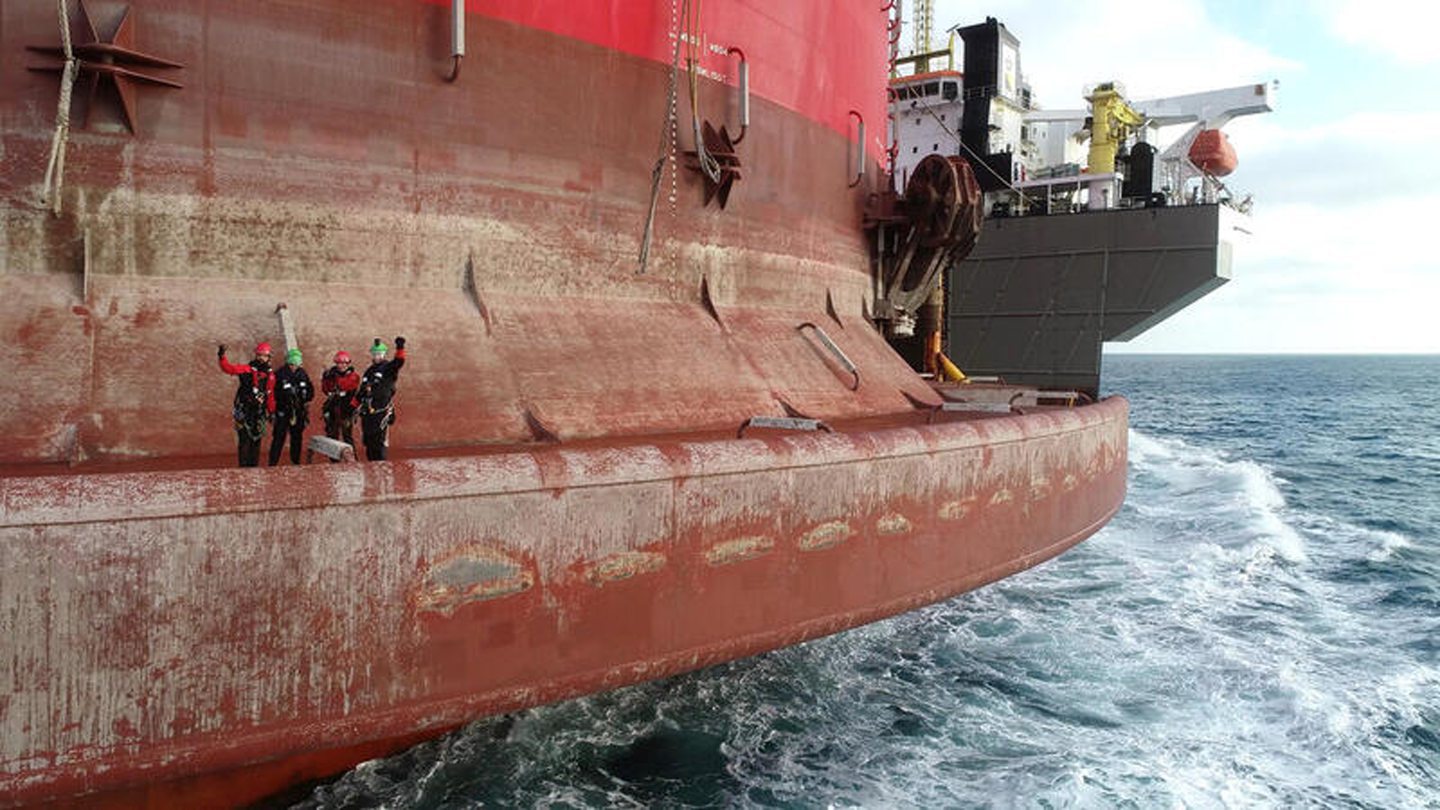 The oil giant is suing the NGO following the protest, and had offered a reduced settlement if Greenpeace agreed not to board or obstruct its vessels in future.
Greenpeace said Thursday Shell was trying to "silence legitimate demands for climate justice".
A total sum of $8.6m is threatened by the suit, including damages to contractors Fluor, Boskalis and Aibel. Shell is itself seeking $2.1m.
Diverted from English channel
The Norton Rose Fulbright letter states that, following the initial boarding on January 31, Boskalis deviated the White Marlin from its planned route on the English Channel "which was considered to be more vulnerable to unlawful boarding".
The White Marlin instead diverted to the West coast of Scotland at a cost of $50,000, using more fuel.
As well as the diversion, Boskalis had costs of nearly $500,000 for deploying the "Sovereign" vessel in February to "shield against any other approaching vessels" seeking to unlawfully board, and "for potential rescue purposes in the event any activist fell overboard".
Boskalis is due $601,057 over the action, the letter stated.
Greenpeace puts Shell in 'invidious position'
The document states Shell is in an "invidious position" with Fluor (NYSE: FLR) over who bears the costs of the protests.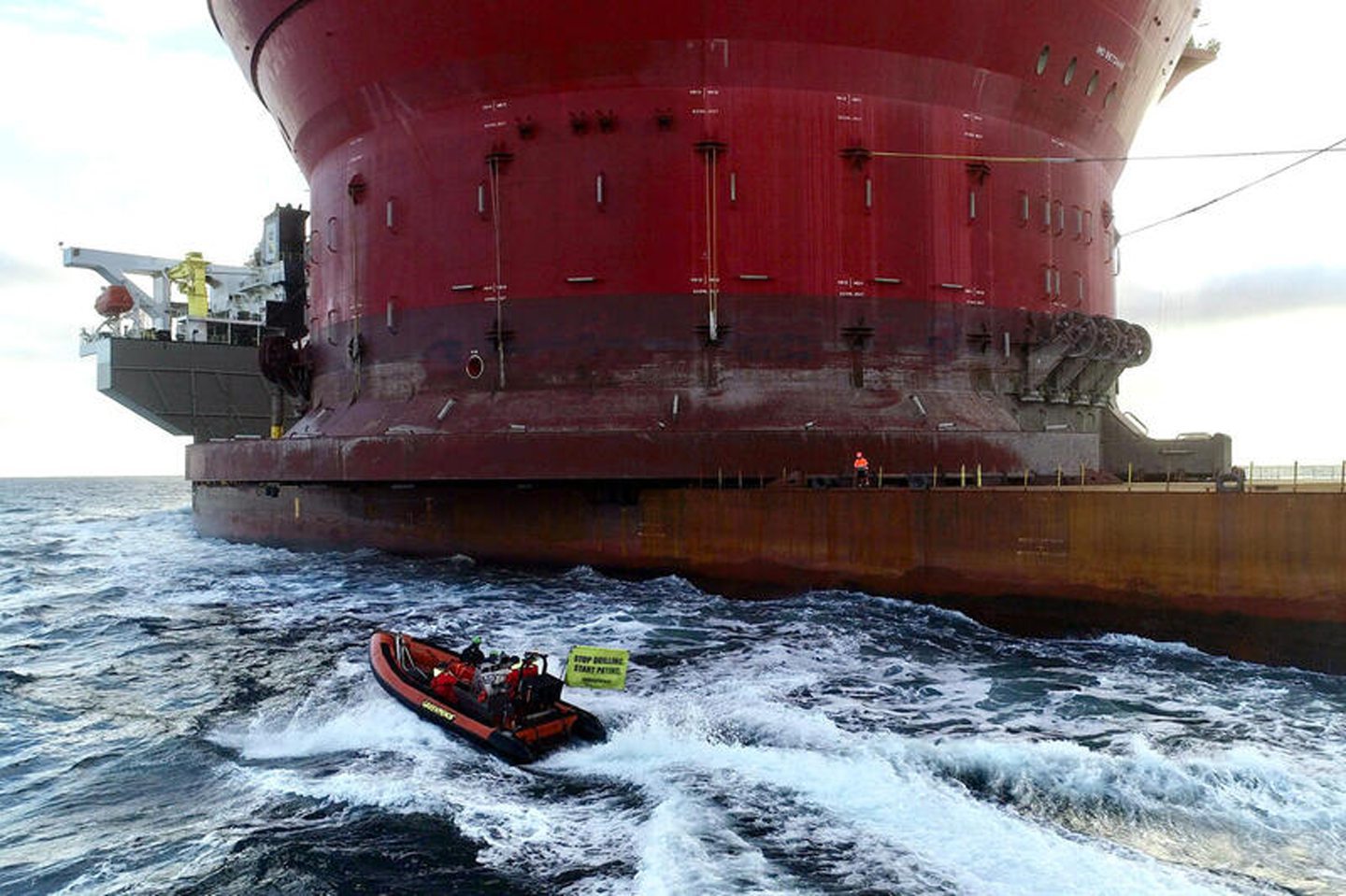 Shell is suing Greenpeace for $2.1m, and has agreed to pay Fluor its $1.9m contract, but Fluor says it is due losses in excess of $8.3m.
Fluor and Shell have not been able to agree the balance of around $6.5m.
Shell said it "does not wish to delay recovery of its losses" any further, and has been seeking a negotiated resolution with Greenpeace.
Boskalis and Aibel
The Penguins FPSO is now in Aibel's yard in Haugesund, Norway ahead of heading to the UK next year.
Aibel claims to be owed $570,000 over further security meetings and monitoring equipment which had to be installed to protect against additional threatened protests.
The letter notes that it is seeking agreement that Greenpeace will not interfere further with the Shell Penguins FPSO in its current location, its departure from it or its transit to or installation in the North Sea. It's due to arrive in the UK next year.
This is the latest in a series of court actions between Shell and Greenpeace. Read more here.
Recommended for you

Greenpeace blockades Shell terminal in the Philippines