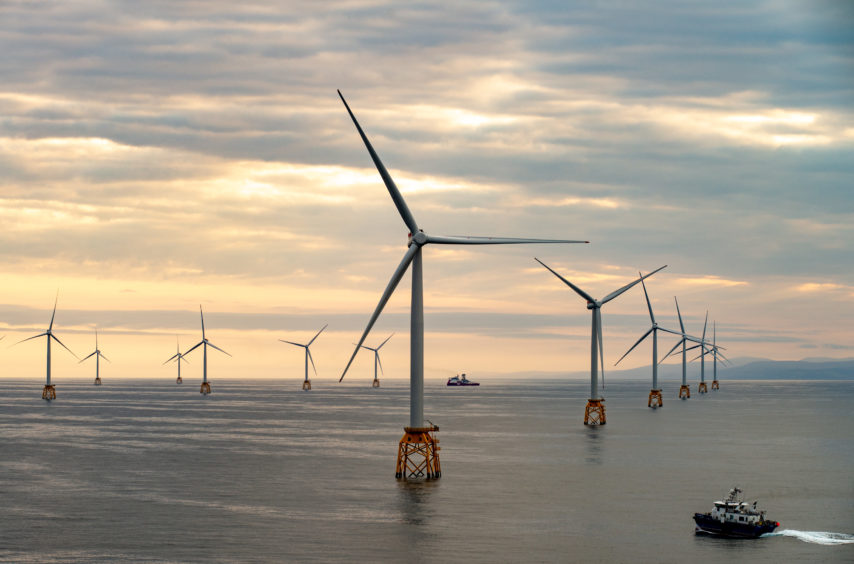 The Government has confirmed plans to double the amount of renewables getting support in the next round of contracts for clean energy technology.
The fourth round of the "contracts for difference" scheme, in which companies bid in auctions for contracts that guarantee a certain price for the electricity generated from new renewable projects, will open in late 2021.
The scheme supports the development of new renewables projects by giving developers certainty on their returns and protects consumers from extra costs when electricity prices are high, as companies have to pay back the difference if the price of power exceeds what they are contracted to receive.
The next round will aim to secure double the capacity of renewable electricity from 5.8 gigawatts of power in the previous round to 12 gigawatts this time – enough to power 20 million electric vehicles on the UK's roads in any year, officials said.
And it will expand the number of technologies that are included, with floating offshore wind projects able to take part for the first time.
As announced in March, onshore wind and solar will also be able to bid for the first time since 2015. Offshore wind schemes can also bid for funding as they have done in previous rounds.
Energy minister Kwasi Kwarteng said: "The UK is a world leader in clean energy with over a third of our electricity now coming from renewables."
He said the plans built on Prime Minister Boris Johnson's 10 point green plan, set out last week, which included measures to push forward on offshore wind and other clean technologies, and "put us firmly on the path towards building a new, green industrial revolution".
Recommended for you

SSE touts £1bn economic boom from Seagreen wind construction