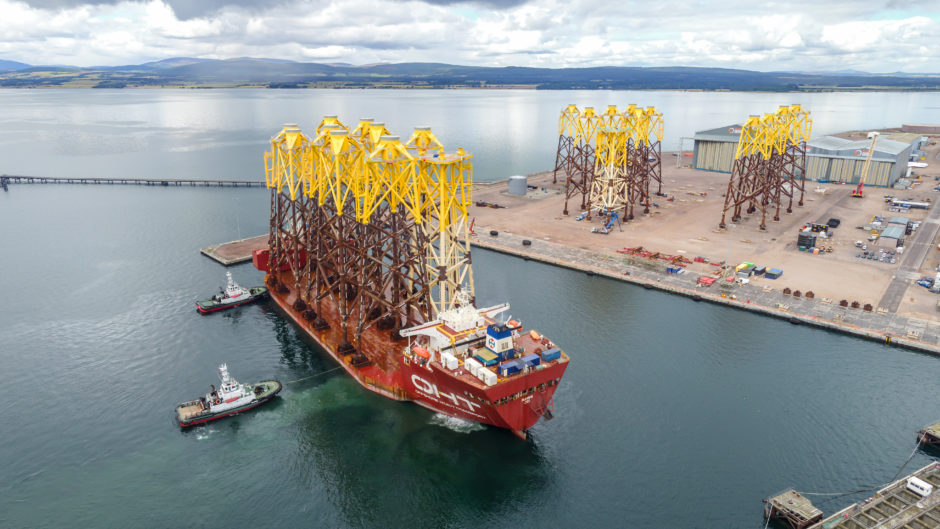 A Middle Eastern firm chosen to build key infrastructure for Scottish offshore wind projects announced plans for a strategic reorganisation today.
Lamprell said it would operate three distinct business units in future – renewables, digital and oil and gas.
The London-listed company claimed the move would sharpen its focus on renewables and the energy transition, positioning it for a new growth spurt.
Lamprell, based in the United Arab Emirates, traditionally focused on oil rig construction and refurbishment.
But in recent years it has made strides in the renewables industry.
Since 2017, it has made more than 100 jacket foundations for UK offshore wind farms.
It provided 45 out of the 100 turbine jackets for Ocean Wind's Moray East offshore wind farm, the last of which was installed off Scotland in December.
In June, Seaway 7 picked Lamprell to supply 30 turbine substructures, including jackets, transition pieces and suction caissons for the £3 billion Seagreen wind farm off the Angus coast.
Renewables opportunities currently make up 40% of the group's £4.4bn "bid pipeline".
Lamprell believes the floating wind and US renewables markets will be lucrative over the coming years.
The company did stress the continuing role of oil and gas during the energy transition.
Christopher McDonald said: "As the group emerges from what we hope is the worst of the Covid-19 pandemic in good shape, the time is right for us to be positioning the group for the next phase of its growth."