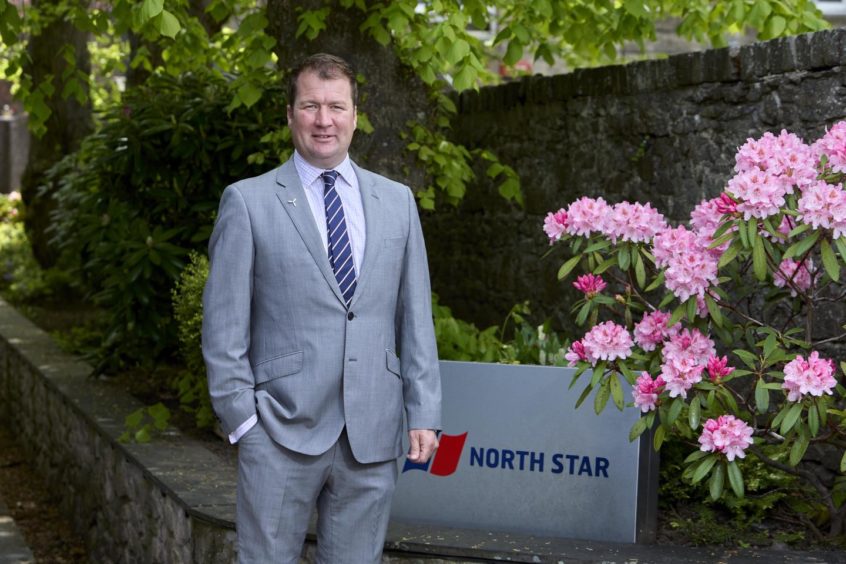 Shipping group North Star, of Aberdeen, has made offshore wind expert Andrew Duncan a permanent fixture at its renewable energy subsidiary.
Mr Duncan has been named renewables director – a new permanent role – having worked with North Star in an advisory capacity since 2019.
The group launched its North Star Renewables subsidiary last year to service the offshore wind industry.
It said Mr Duncan was instrumental in helping the business secure its first offshore wind contract, a £270 million award with Dogger Bank Wind Farm to deliver vessels for three 10-year charters.
Mr Duncan, based at the company's new Port of Tyne facility, has more than 20 years of industry experience under his belt.
He has a strong track record of bringing offshore wind vessels to market, including the world's first wind turbine installation vessel, The Resolution.
Reporting directly to chief executive Matthew Gordon, Mr Duncan will work closely with the firm's renewables division across its three locations in Aberdeen, Newcastle and Lowestoft.
Mr Duncan said: "It is a great honour to join North Star as a full-time member of the team and to see the sister Dogger Bank SOV builds all the way through.
"Every aspect of the vessel design has been to ensure comfort, performance and environmental credentials where possible using the best available technologies to also futureproof them.
"The success of this work has positioned the business centre stage in the offshore wind arena and it's my intention to leverage this and grow our SOV fleet to support clients' objectives in the UK and beyond, as well as seeking out new opportunities across the other offshore renewable industries."
North Star is owned by London and New York-based investor Basalt Infrastructure Partners.
It has an existing 1,400 strong workforce and 130 new full-time roles are being created for the lifetime of the Dogger Bank contract.