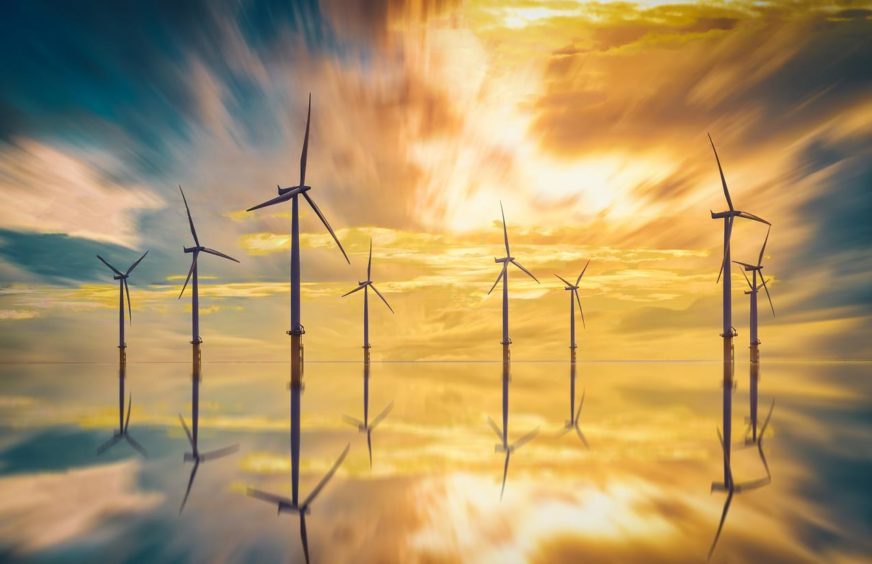 Offshore wind supply chain companies are being encouraged to bid for a share of £3.5 million in funding.
Industry body the Offshore Wind Growth Partnership (OWGP) has released its latest development grant funding call.
Available to for UK businesses looking to accelerate their growth in the offshore wind supply chain, the cash is designed to improve competitiveness, increase capability and accelerate growth.
Grants of up to £1m are available, to cover up to 50% of the total project budget.
Development grants will be awarded on a competitive basis, with successful proposals demonstrating a long-term business plan and a clear ambition for growth in the sector.
Andrew Macdonald, OWGP programme director, said: "Today's announcement of this latest pot of funding from OWGP is a huge opportunity for UK businesses to achieve a step change in growth within the UK's offshore wind market and beyond.
"To date, OWGP has invested more than £6 million into offshore wind supply chain projects which is already resulting in significant contract wins and trade for some companies in our previous funding cohorts.
"We continue to seek ambitious, high growth companies that are either already active in offshore wind or looking to transition from other sectors."
Meanwhile, OWGP has also announced the seven companies successful in securing a portion of the £3.5m funding pot released in May.
Among the winners is offshore surveyor Sulmara Subsea, which has a base in Aberdeen.
The other successful bidders are JET Engineering Systems Solutions, Pict Offshore, Anakata Wind Power Resources, DFS Composites, James Walker & Company and Granada Material Handling.
They have all been awarded OWGP grants to support offshore wind supply chain projects totalling over £6m.
Huw Griffiths, chief executive of Anakata, said: "Anakata are delighted to have been awarded funding from OWGP for the development of our 3D SuperAero Tip Booster for offshore wind turbine blades – an innovation that will improve revenues through additional energy capture as well as significantly reduce costs by tackling leading edge erosion and reducing fatigue loads on the blades.
"The support from OWGP will accelerate product development and deliver a market-ready solution to advance the performance of existing blades and new blade designs."
OWGP helps to deliver the Offshore Wind Sector Deal and is funded by members of the Offshore Wind Industry Council (OWIC), with a budget of £100m over ten years.
The programme, delivered by ORE Catapult, supports the growth of UK businesses looking to capitalise on the huge opportunities offered by the global offshore wind sector.
To date, 97 UK companies have benefited from OWGP's support, since the organisation's inception in 2019.