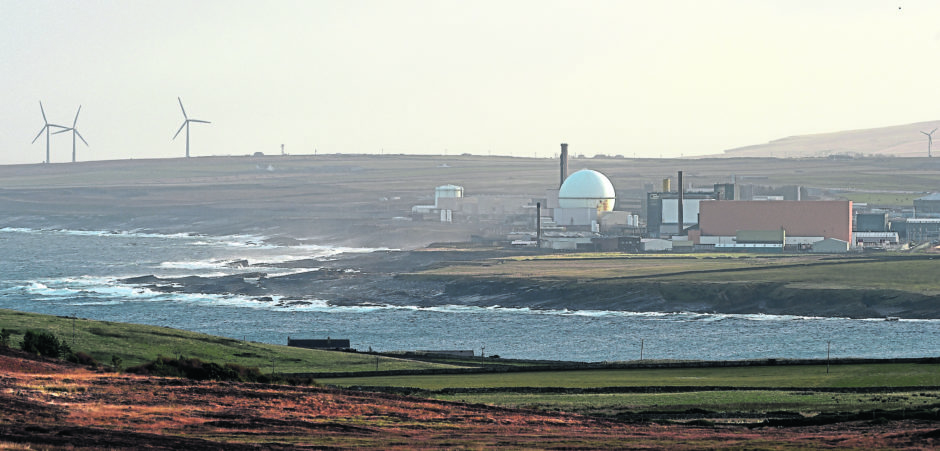 Developers of the Pentland Floating Offshore Wind Farm (PFOWF) have been granted planning permission in principle from Highland Council for planned onshore infrastructure.
The rubber stamp gives an 'in principle' acceptance of the development and paves the way for work to begin on export cables and an onshore substation near Dounreay that will link the scheme to the national grid.
The project is being developed by Highland Wind Limited – a venture majority owned by Copenhagen Infrastructure Partners (CIP) through one of its funds, alongside minority shareholder Hexicon.
Located around 5 miles off the coast Caithness, the 100-MW scheme will generate enough power for approximately 70,000 homes, while its backers hope to use the scheme to help qualify future large-scale floating wind projects.
In December the council's North Planning Committee confirmed it had no objection to PFOWF's offshore application, submitted as part of a wider Marine Scotland consultation process.
The developers made several revisions to the project last year following consultation with local communities in Caithness, altering the design of the site to minimise its potential visual impact.
The new plans reduced the overall offshore site area for the turbines by 50%, to around 4 square miles, and reducing the maximum number of turbines from ten to seven – yet the use of larger turbine and a maximum tip height of 300m means the scheme will deliver the same power output as prior plans.
The project is now looking to begin construction at the end of 2023, with the wind farm fully operational by 2026.
Project director Richard Copeland welcomed the Council's decision, describing the approval as a "significant milestone for us as a project and for the industry generally."
"As the pipeline of floating offshore wind projects continues to grow, so will the need for a skilled green workforce. Pentland offers a prime opportunity to build this capacity by supporting the creation of up to 1,300 full time equivalent supply chain roles during construction and 85 during operation."
The group has also set out an ambition to deliver lifetime expenditure of £419m in the UK as part of the project, in line with its 40-60% lifetime UK content aim.
A supply chain portal for the project has also been set up, enabling local firms to lodge their potential interest.
Recommended for you

Rovco completes survey work for Cenos floating offshore wind farm