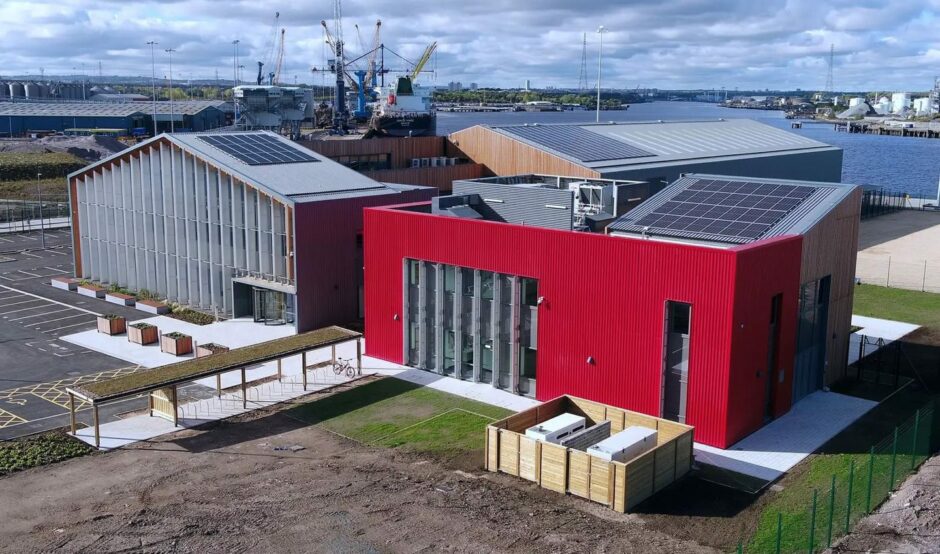 Equinor and SSE Renewables are scoping out the potential for a further phase of development at Dogger Bank which could produce green hydrogen.
A proposed fourth phase dubbed Dogger Bank D would see the 3.6GW scheme – already billed as the largest in the world – expanded by around one-third via the construction of an additional fixed bottom wind site with up to 1.3GW capacity.
Equinor (OSLO:EQNR) and SSE Renewables (LON:SSE) would each own 50% of the proposed Dogger Bank D development.
In a statement on Monday 6 February the two said they were carrying out "early scoping work to explore options", but that any firm proposal would require a new agreement with The Crown Estate and a new development consent order to progress into construction.
Dogger Bank D would be sited in the eastern zone of the Dogger Bank C lease area, more than doubling the utilisation of existing acreage, Equinor said.
Two options being explored for power output – a grid connection and/or green hydrogen production.
In the former case, power from Dogger Bank D would connect to the onshore grid in Lincolnshire, where National Grid is installing new network infrastructure.
The second option would see the site connected to a dedicated electrolysis facility in the Humber region which would produce green hydrogen.
If developed, Equinor says this could become "the UK's largest green hydrogen project" and contribute towards the UK Government's wider hydrogen ambitions.
Both developers are also part of the East Coast Cluster CO2 transmission and storage system, infrastructure for which they say could be leveraged to help develop the green hydrogen production model.
An initial scoping report will be released in late March which will outline further technical feasibility.
Equinor VP for Dogger Bank Halfdan Brustad, said "optimising the Dogger Bank C lease area with an additional phase, Dogger Bank D, is in-line with Equinor's strategy to further develop offshore wind projects in clusters such as the North Sea. We are pleased to continue our collaboration with our partners, SSE Renewables, and work together to mature the technical scoping of this project."
Dogger Bank Wind Farm project director, Oliver Cass, added: "We're in the early stages of looking at the technical feasibility of the grid and also hydrogen options for a potential fourth phase of Dogger Bank Wind Farm, and we're looking forward to working with local, national and regional stakeholders over the coming months as we progress the project.
"Not only is this project a great opportunity to generate more affordable green energy for UK consumers and increase the resilience of our energy networks, it would also build on the economic and social legacy started by the first phases of the project which have created and supported thousands of UK jobs and resulted in more than £1 million being invested in coastal communities."
The first three phases of Dogger Bank – A, B and C – are located more than 130 km off the Yorkshire coast and will generate enough renewable energy to power six million UK homes. SSE Renewables is leading on Dogger Bank construction and delivery while Equinor will operate the wind farm upon completion.
Initially backed by SSE (40%) and Equinor (40%), Eni acquired a 20% stake in each phase in series of transactions through 2020 and 2021.
Last year it transferred its shares to Vårgrønn, a joint venture between its green energy subsidiary Plenitude and Norwegian private equity investor HitecVision.
Recommended for you

Can oil ever be green? Norway turns to wind-powered drilling