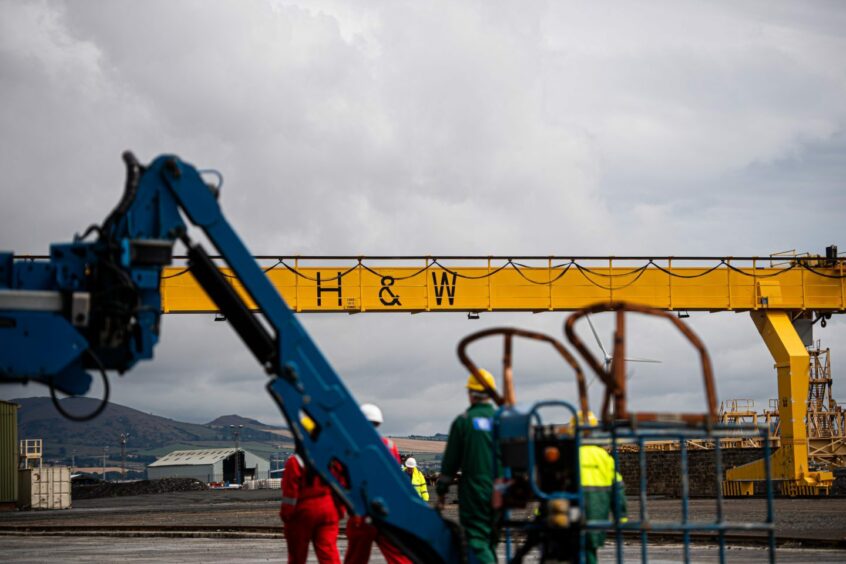 A union boss has claimed the true number of job losses at a Fife fabrication yard is considerably higher than originally thought.
The GMB previously said around 60 workers at Harland & Wolff's (LON: HARL) Methil site were being made redundant, after the company announced layoffs last month.
But Dominic Pritchard, the union's national organiser for Scotland, told a Scottish Government committee on Wednesday that the actual number of people who have been let go is almost three times that.
He also accused Harland & Wolff of not paying its bills, and even failing to provide toilet paper for workers at the troubled site.
The London-listed company revealed in mid-February that it was in the "process of rationalising" its Methil facility.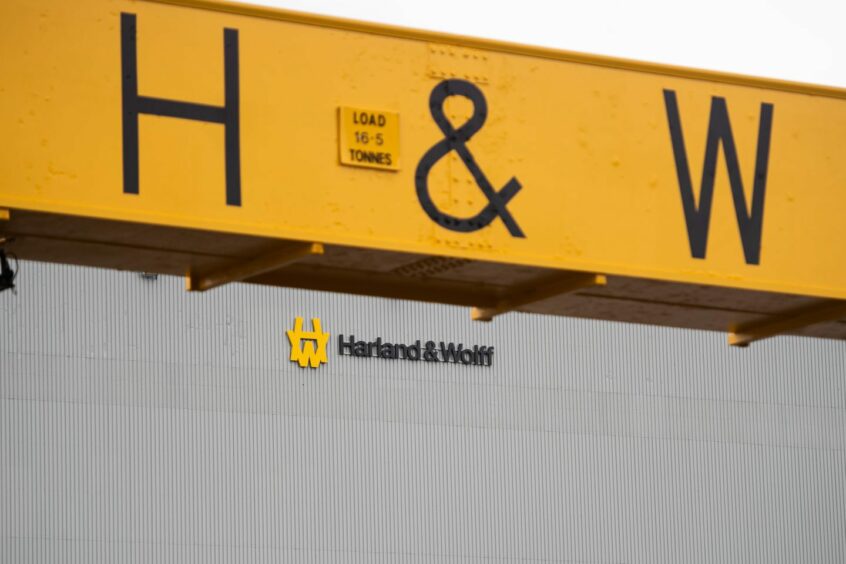 As part of that procedure, it intended to streamline the workforce at the site to around 115 "core personnel".
It followed the collapse of a £26.5 million deal with Saipem to manufacture turbine jackets for the Neart na Gaoithe (NnG) offshore wind farm.
At the time, the GMB said over 60 workers were facing unemployment, but it is now claimed the real number is closer to 180.
Where is the just transition?
Addressing Holyrood's economy and fair work committee, as part of a discussion on a 'just transition for the Grangemouth area', Mr Pritchard said: "We've seen 177 men this week paid off at Methil. Paid off on Monday; they were told there's a 45 days' notice, but if you all want to volunteer today, you can. Where's the just transition here?"
He added: "At Methil and Arnish, Harland & Wolff opposed, tooth and nail, joint trade union recognition. Myself and my senior officer went out one day, and we were basically insulted by a guy out there. That changed when the foreign labour work weren't getting paid. Up until now, although they have it in the agreement to meet regularly with the trade unions, we've never had one.
"It's a yard where one day, they had welding consumables for the welders to work, but the following week they didn't have grinding stones for the platers to clean steel, because they weren't paying their bills, up until the very fact that they had no toilet paper in the place one week."
Harland & Wolff has been approached for comment.
An agreement on union recognition at Methil was secured last year after workers at the site staged wildcat strikes over claims of unpaid wages.
Optimism dwindling
Harland & Wolff bought the yard, as well as its sister site at Arnish on the Isle of Lewis, in 2021, a few months after the collapse of the previous owner, Burntisland Fabrications.
A matter of weeks later, the company announced it had won a deal to fabricate eight wind turbine jackets for the NnG development, about nine miles off the Fife coast.
It came with a promise of 290 new indirect and direct Scottish jobs, a figure that was expected to grow on the back of Scotland's touted offshore wind boom.
But just before the turn of the year, Harland & Wolff said it had terminated the contract as it had become "sub-economic" due to cost escalation and delays.
Negotiations with Saipem successfully concluded recently, and the contract value was finalised at £16m.
Responding to Mr Pritchard's revelation about the scale of job losses at Methil, Claire Baker, convenor of the committee and MSP for Mid Scotland and Fife, said: "We did have hopes there, and when the new owners came in, there were promises to create upwards of 1,000 jobs.
"But there have been recent redundancies at that yard, and it's concerning if that is a microcosm of where the just transition is headed. I really hope it's not, but that is a yard that was turned around to provide for the offshore wind sector, and we've lost the industrial heart of the community through the years as a result of what's happened at BiFab."