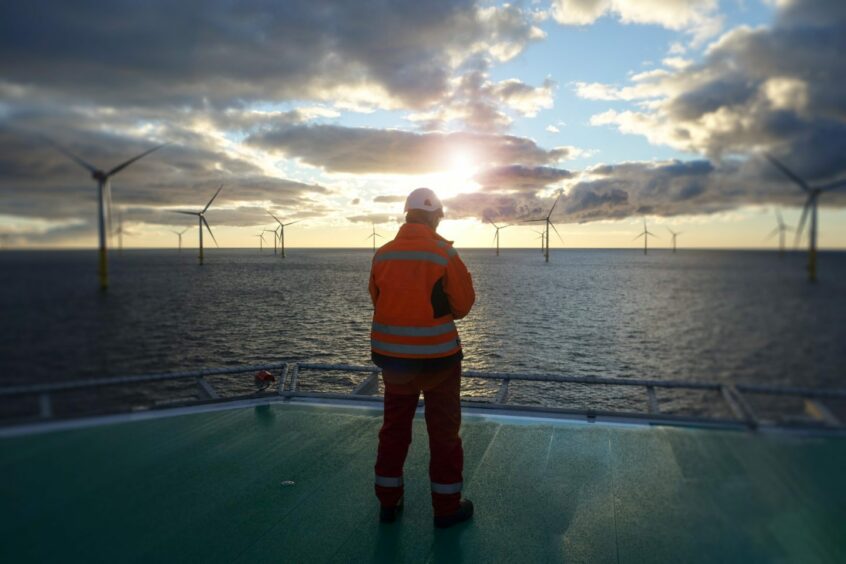 A major report delivered to the UK Government on offshore wind has called out a lack of alignment between bodies in delivering a skills passport for oil and gas workers.
Tim Pick, the government's "Offshore Wind Champion" has delivered his independent report, including stark warnings that the UK will miss its 50GW target by 2030 if it doesn't improve grid connections, instead only hitting 40GW.
Among his findings is a warning on transfer of skills, noting that OPITO estimates 50,000 oil and gas jobs could be lost by 2030, while offshore wind jobs ramp up.
A skills passport, to avoid training duplication and costs and ease the transition, is seen as vital to ensure workers can make the shift.
But despite commitments on this four years ago, a lack of progress has been made.
He said: "Both the 2019 Sector Deal and the 2021 North Sea Transition Deal included commitments to ensure skills passporting arrangements were developed between the two industries, but despite £5m of funding from the Scottish Government's Just Transition Fund and extensive discussions, alignment between the relevant certification bodies (OPITO for offshore Oil & Gas and GWO for Offshore Wind) has not yet been reached."
OPITO has previously said the passport will be fully operational in Q4 of this year.
A spokeswoman for OPITO said: "OPITO estimate that 90% of the UK's oil and gas workforce have skills transferable to adjacent energy sectors. With the strong leadership, support and commitment of a cross-industry working group, and award from the Scottish Government's flagship Just Transition Fund, the Energy Skills Passport is expected to be deployed later this year and will create much needed pathways for workers to pursue flexible careers across the offshore energy industry."
Mr Pick noted the world-leading oil and gas supply chain in the UK, turning over £27.7bn in 2019,  and it is "self-evident" the UK should capitalise on this.
"In particular," he said, "in the context of FLOW (floating offshore wind) where sub-sea skills and expertise, for which Aberdeen is considered the global leader for Oil & Gas, will be critical."
The RMT Union said: "We welcome the recognition of the delay in skills passporting for our offshore members, the move away from voluntary local content targets and the linking of seabed leasing rights to supply chain development, which could be funded out of Crown Estates' profits."
Among his other findings was a note that private UK ports have failed to match the pace of development of publicly-held European rivals with longer-term views of the sector.
He also noted lack of port infrastructure to service floating offshore wind, pointing to the Kincardine project off Aberdeen which, with "the absence of necessary infrastructure meant UK ports played only a limited role in its deployment".
Instead much of the work went to areas including Spain and Rotterdam.
Recommended for you

'We need more projects like Rosebank': Industry reacts to oil field approval