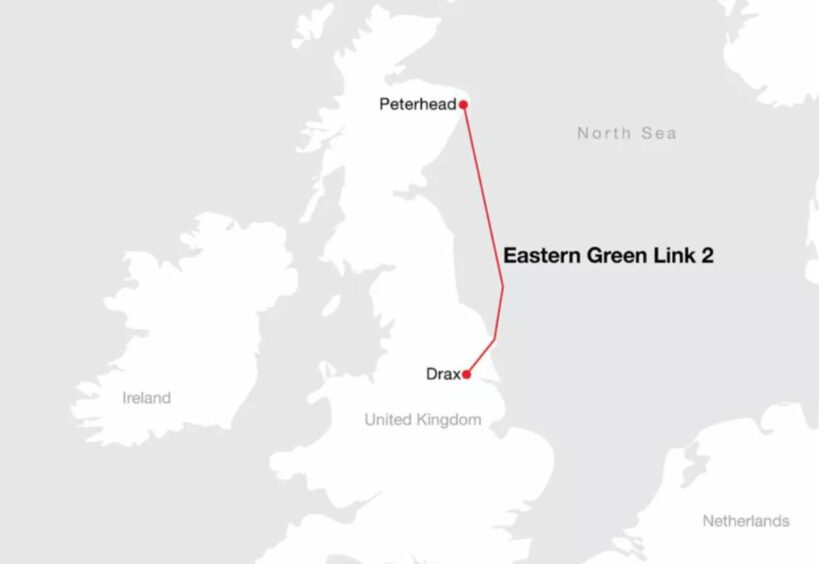 Japanese conglomerate Hitachi has won work on Eastern Green Link 2 (EGL2); a major project to boost grid connection between Scotland and England.
The scheme, which increases capacity between the two via a huge subsea cable in the North Sea, is hoped to help "unlock" renewables in Scotland by linking their power to demand hubs south of the border.
Hitachi Energy has been selected by SSEN Transmission and National Grid as preferred tech provider for two converter stations for the project at Peterhead in Aberdeenshire and Drax in North Yorkshire.
The Japanese firm said this work will enable investment in new production capacity and allow large-scale recruitment drives.
Eastern Green Link 2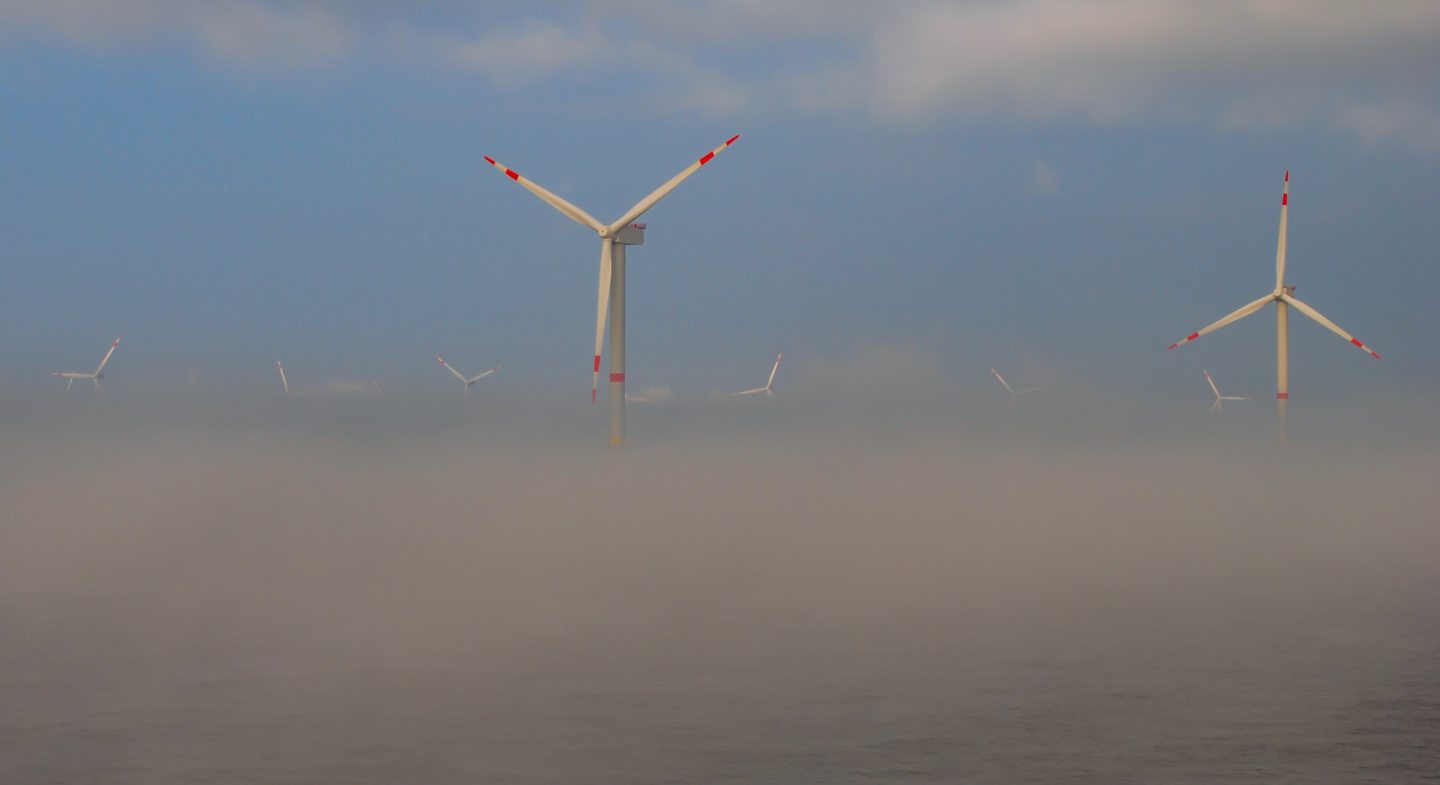 Hitachi said Eastern Green Link 2 (EGL2) is the largest electricity transmission project in the UK.
The high-voltage direct current (HVDC) project will supply two gigawatts of electricity – enough to power around two million homes.
It comprises two 525-kilovolt converter stations, connected by 273 miles of subsea cables and 43 miles of underground cables.
Construction work is expected in 2024, with the new connection due to be operational in 2029.
SSEN and National Grid said the link will "unlock the rich renewable energy capacity of Scotland".
Why do we need it?
A lack of grid capacity is frequently cited as a major barrier to renewable development in Scotland – coming as huge gigawatt-scale wind projects are planned via leasing rounds like ScotWind.
While this is a major development, analysis suggests it won't be close to enough; GE Vernova said this month that around 22GW of new transmission capacity is needed to prevent up to 50% of wind energy being wasted.
Earlier this year, the All-Energy Conference in Glasgow heard that National Grid needs to deliver five times as much by 2035 as it has in the last 40 years.
The UK is aiming to achieve net zero by 2050, while Scotland's legally-binding target is five years earlier.
Hitachi Energy
Niklas Persson, managing director of Hitachi Energy's Grid Integration business, said: "The UK's Net Zero Strategy has ambitious targets which will require vast amounts of new renewable generation. Electricity will be the backbone of the entire energy system.
"Our pioneering HVDC technology will ensure that this electricity will reliably and efficiently get where it's needed most."
Hitachi is collaborating with BAM, an infrastructure construction company, on the project.
SSEN Transmission project director Ricky Saez said: "The converter stations at either end of the cable will play a crucial role in making the power transported subsea suitable for transportation around the onshore transmission network – getting Hitachi Energy and BAM in place to deliver that technology is great for the project."
Recommended for you

GE Vernova wins work on £2.5bn East Coast grid link