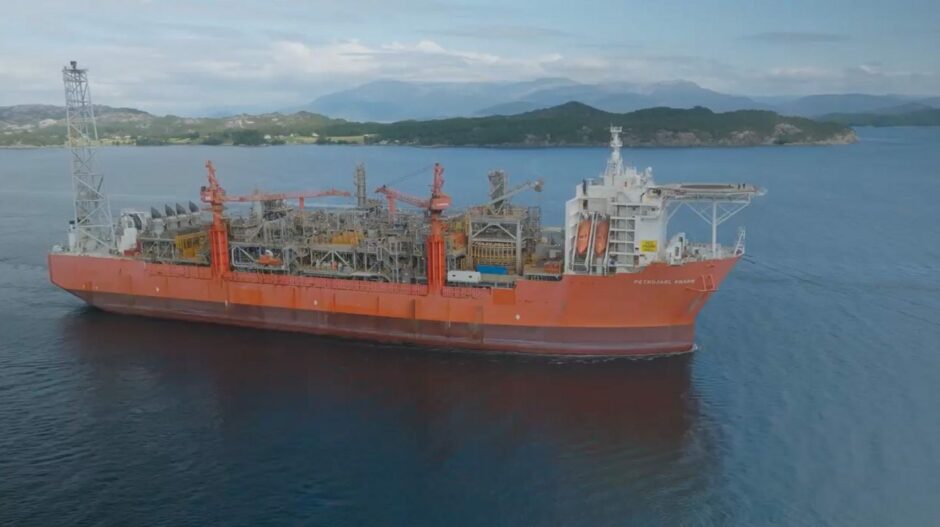 A senior figure at Equinor (OSLO: EQNR) says the Norwegian energy giant is expecting clarification on Rosebank in the not too distant future.
Torgrim Reitan, the company's chief financial officer, reiterated that the West of Shetland project "will move forward" once approved by government.
The field development plan for the huge oilfield is currently sat on the desk of the Offshore Petroleum Regulator for Environment and Decommissioning (OPRED).
And with Westminster currently on summer recess, it is unlikely that Rosebank will be rubber stamped imminently.
That is despite numerous reports that sign off was at hand, and Equinor's North Sea boss saying he wanted to take a final investment decision on the project before the Offshore Europe conference, due to be held in Aberdeen at the start of September.
Addressing analysts on Wednesday following the release of the group's quarterly results, Mr Reitan said: "Rosebank is a very good project for the UK – it is important for energy security in times like this. It will be a low-carbon footprint development, compared to the average in the UK, and it will contribute quite massively, with some £30 billion in taxes and investments over the life of the field, as well as 1,600 jobs at peak.
"Rosebank is being matured according to plan. We are awaiting final conclusion on a couple of topics, and final approval from the regulators. But we have a clear expectation that this will move forward and there will be some clarifications not too far into the future."
It was recently reported by one newspaper that concerns over the emissions intensity of Rosebank was delaying approval, something Equinor dismissed.
Reusing FPSO improving project economics
Approval from OPRED is one of the final hurdles that needs cleared before Equinor, and project partner Ithaca Energy, can take FID on the oilfield.
Forecasted to produce 300 million barrels of oil, Rosebank will be produced using the Knarr FPSO, with first oil slated for 2027.
In using an existing vessel Mr Reitan says the development is somewhat protected from the cost pressures impacting energy projects of all shapes and sizes.
He said: "Rosebank is an FPSO development where we actually use an existing vessel, so it has more limited exposure to cost increases than a greenfield development of an FPSO. It is a well risk managed project and it is going ahead – there are just a few clarifications needed."
Climate lobby lampooning Rosebank
Unsurprisingly Equinor's decision to forge ahead with Rosebank – the UK's largest undeveloped oilfield – has made the company a key target for the climate lobby.
Numerous groups have repeatedly demanded Westminster to block the project, though many minister have publicly voiced their support for the development.
In addition to the environmental impact of the field, a key issue for campaigners is the tax relief that Equinor will be able to claim.
Included in the energy profits levy is an investment allowance, meaning North Sea companies can reduce their tax bills by spending on new projects.
According to climate groups, Equinor will pocket £3.75bn as a result of its spend on Rosebank, and activists delivered a novelty cheque bearing that figure to the company's Aberdeen office today, to coincide with its half year results.
Friends of the Earth Scotland's oil and gas campaigner Freya Aitchison said: "Fossil fuel giants are simply making too much money from upholding the climate-destroying status quo. Adding insult to injury is the massive tax break Equinor will receive should they go ahead with Rosebank, showing how the UK Government would rather hand out public money than say no to big polluters.
"Grant Shapps and the Department for Energy Security and Net Zero are blatantly ignoring the devastating impacts of climate breakdown, exemplified most recently in the terrifying wildfires in Greece. By cheerfully inviting oil companies to drill for yet more polluting fossil fuels, they are effectively denying the reality of the climate crisis. The world is burning and the UK Government is helping the arsonists pay for the fuel."
Recommended for you

2024: A lost year for North Sea FIDs?