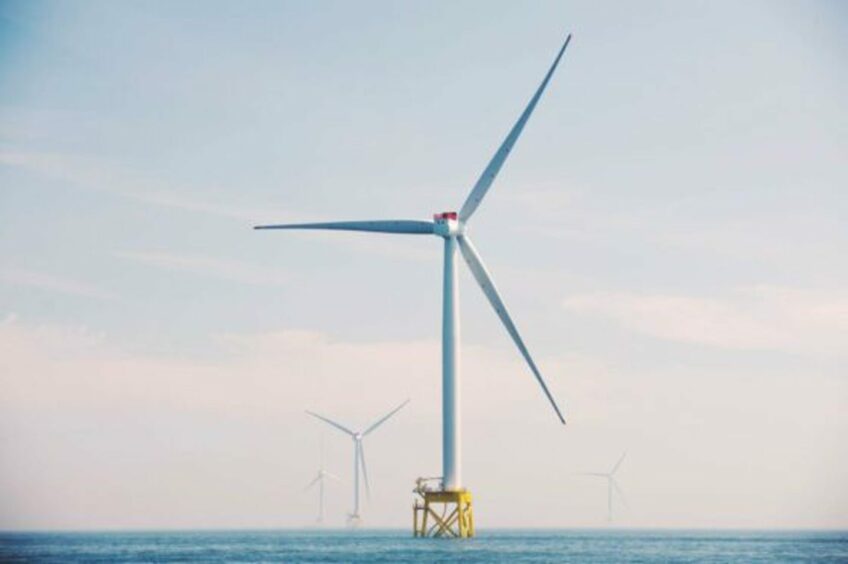 A lack offshore wind farm bids for the latest CfD auction "could be the jolt" needed for the government to reform the system, notes Wood Mackenzie.
An irritated but unsurprised industry has been reacting to the news today of the government auction flop which failed to attract offshore wind bids.
It is seen as a major dent to the UK's 50GW by 2030 plans for offshore wind.
Inflationary pressures and a strike price which was too low for market conditions are the primary drivers.
Head of Offshore Wind Research, Soren Lassen, said: "While many expected this outcome, seeing no bids from offshore wind projects in the tender has sent shockwaves through the sector and raised questions about the future of renewable energy in the UK.
"While it may not be the result the government had hoped for, could this be the jolt the industry needs to steer it in a more sustainable direction?"
What caused this?
Wood Mac notes several factors that drove bidders away this year:
– A limited pool of eligible bidders: The pool of eligible bidders was restricted, consisting exclusively of experienced players in the offshore wind sector.
– Revenue challenges: The Contract for Difference (CfD) mechanism, while providing revenue stability, also limited revenue potential compared to previous projects, such as those in AR4.
– Market conditions: Projects scheduled for construction between 2026 and 2028 would require developers to secure new supply contracts at potentially elevated prices due to tightening supply and demand balances.
-Anticipation of improved conditions: Developers are anticipating more favourable conditions in the upcoming AR6, following government announcements about changes to the tender structure.
"This situation represents a significant setback, but it is not an isolated incident. Challenges in the offshore wind sector have been mounting for years, with suppliers feeling the pressure since 2016, and developers now experiencing the repercussions.
"Most notably, Orsted recently reported impairments of up to $2.3 billion for its US pipeline. Moreover, after seven years of declining subsidies, governments themselves are beginning to grapple with the consequences, including offtake cancellations in the US and the UK, and now an undersubscribed tender."
What needs to change?
Wood Mac says three moves should be considered for future Allocation Rounds:
-Increase ceiling prices: Raising the bidding ceiling would make projects more financially attractive to developers, encouraging participation and investment. In turn, it would also allow for greater margins across the supply chain.
-Streamline permitting: Accelerating the permitting process for the remaining fleet of projects would expedite their development and deployment.
-Introduce non-price criteria: Rewarding developers for bringing their projects online ahead of schedule could incentivize timely completion and reduce supply constraints in the critical 2028-2030 period where other governments also hold ambitious plans for offshore wind deployment.
"By taking these proactive measures, the UK government can not only bring the nation closer to its 2030 renewable energy targets but also support job creation and enhance energy security," says Lassen.
"Moreover, these actions could have a positive ripple effect, freeing up supply capacity in the 2028-2030 period to allow for more deployment of offshore wind by 2030."
READ MORE: What are CfDs – and why haven't offshore wind developers won any?
Recommended for you

CfD results cast shadow over future of ScotWind projects