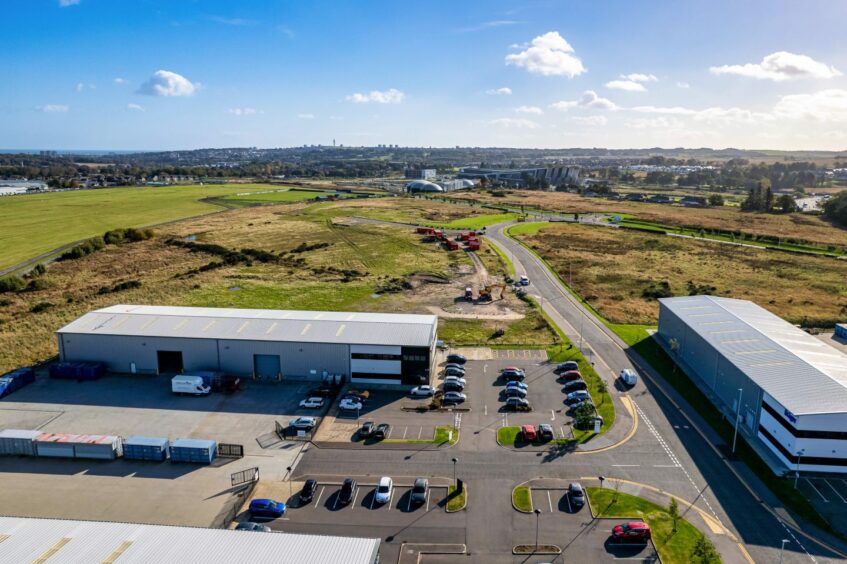 A premium development in a prime North East location is giving forward-thinking businesses the chance to reach for the stars when it comes to planning for the future. 
ABZ Business Park in Dyce offers a fresh take on the city's commercial property market and is giving companies the chance to lead the charge when it comes to developing their own premises, in their own way.  Set in a well-connected location adjacent to Aberdeen International Airport and within easy reach of the Aberdeen Western Peripheral Route (AWPR), the park has plenty of space for flourishing companies from a variety of sectors to grow.
The 70-acre site – which also includes a host of multi-let units and serviced plots ranging in size from one to fifteen acres.  Offering bespoke design and build options with land for sale or lease, the location gives companies the chance to put down the foundations for their future and lead the narrative when it comes to how their facilities need to work both now and in the years ahead.
High-quality, low-risk options at the forefront of the commercial property market – ABZ Business Park offers the opportunity to create modern, fit-for-purpose accommodation solutions.  Little wonder then that the plots have already attracted the eye of numerous companies looking to expand, including office and industrial occupiers who are looking towards the next phase of their corporate journey.
---
For more information about ABZ Business Park, visit www.abzbusinesspark.com 
Recommended for you

Controversial giant windfarm could bring £150 million to Aberdeenshire