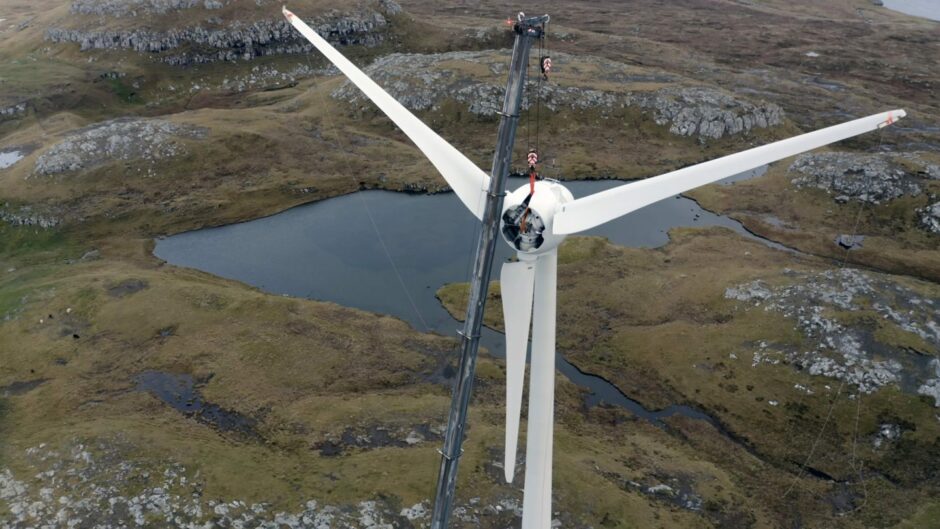 Houghton International has announced plans to build a dedicated wind turbine repair and life-extension facility in Newcastle.
Based at the company's Ronnie Mitten Works facility, the 20,000 square ft specialist facility will help reduce the length of outages experienced when wind turbines fail.
Houghton said it believes it is the only company worldwide to life-extend direct drive wind turbines other than original manufacturers.
In a statement the company said it expected a large upturn in demand driven by the world's need to generate clean energy.
Houghton International CEO Michael Mitten said repairing and life-extending direct drive turbines can take six months, compared to replacement wait times up to two years.
"The new investment in creating a dedicated repair facility within the company's existing Ronnie Mitten Works will reduce those lead times by roughly 20 per cent, meaning asset owners can return their generators into service far quicker, generating clean energy and profits much faster," Mr Mitten said.
The company said repairing, rather than replacing, is "essentially a carbon neutral process" because the original equipment is reused.
Additionally, material not reused is fully recycled with only a small percentage of waste material.
Houghton said the process consumes "far less energy" compared to manufacturing a new unit.
Mr Mitten said the company has recruited 10 new apprentices and trainees to support the expected increase in demand.
"By breathing new life into wind turbine generators alongside other components, we are redirecting asset owners toward investing in repairs and life-extension over replacements, offering a more sustainable and cost-effective path forward for the industry," Mr Mitten said.
"With this investment we are creating both the physical and human infrastructure to ensure we can cost effectively meet industry needs while supporting the necessary energy transition.
"The manufacturers of new turbines should be focussed on building new units faster and cheaper, while the repair industry needs to mobilise itself globally to ensure the thousands of existing wind turbines out there keep running for as long as possible".
Houghton said it expects the investment in their dedicated wind turbine repair facility to be complete by the end of 2023.
Recommended for you

Energy minister opens new Edinburgh office for ScotWind developer