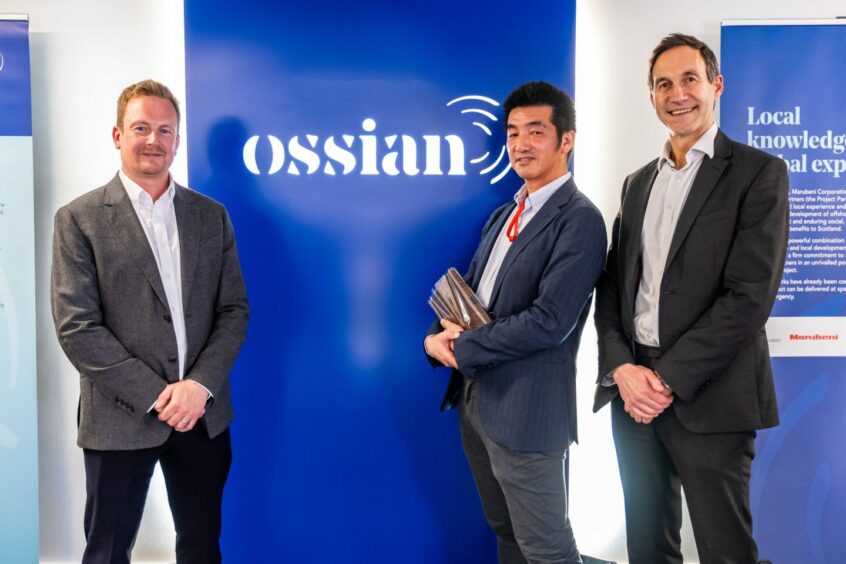 One of the developers behind a major Scottish floating wind project has shed light on the key role it played in persuading a cabling giant to build a factory in the Highlands.
Japanese trading house Marubeni "spent three years trying to convince" compatriot Sumitomo to create a new facility in Scotland to capitalise on the forthcoming North Sea renewables boom.
It has been time well spent though, with the company – through its Sumitomo Electric division – recently unveiling plans for a Highlands cables plant tailored towards offshore wind.
Unveiled during a Scottish trade mission to Japan last month, Sumitomo said it expects the UK to be "one of the largest markets for power cables".
There could be more to come too, and Tomoki Nishino, chief executive of Marubeni Europower, says talks are taking place with "multiple other supply chain companies".
Speaking at the brand launch for the Ossian wind farm, which Marubeni is building in partnership with SSE Renewables and Copenhagen Infrastructure Partners (CIP), Mr Nishino said: "I always ask myself, what value can Marubeni bring?
"One key thing is that we are an Asian player. Take Sumitomo and the announcement that they have decided to build a factory in the Highlands; we spent three years trying to convince them to build a facility in Scotland. So that's a job well done.
"But we are speaking with multiple other supply chain companies that like to invest in things like ports. And not just firms in Japan, but Asia more widely – some of them are actually in this room. We are very conscious to use our Asian network and strengths to bring value to Ossian and ScotWind."
Japanese learnings in Scottish wind farm
Marubeni's floating wind journey began in 2011 in Fukushima following the infamous nuclear disaster, triggered by a devastating earthquake that hit Japan that same year.
"It was the government's policy to use offshore wind to revitalise the local economy," explained Mr Nishino.
A demonstrator project was launched offshore Fukushima, followed by another in a different part of Japan.
Across the two schemes Marubeni tested five floating wind technologies, building up knowledge that it will now bring to Scotland to support the development of Ossian.
Taking its name from literary epic "The Poems of Ossian", the wind farm was one of 20 secured during the ScotWind leasing round, the results of which were announced last year.
Worth billions to Scotland
The project partners are aiming for 3.6 gigawatts (GW) of green energy capacity, enough to power almost 6 million homes annually, spread across 858 km2 of seabed.
It is a first foray into floating for offshore wind giant SSE Renewables, with huge predictions around Ossian's potential economic benefit to Scotland.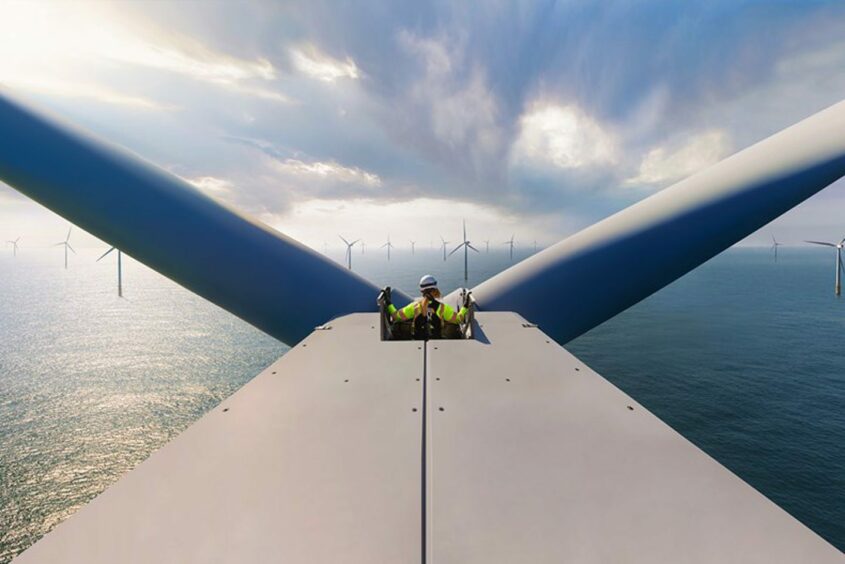 Brian McFarlane, the company's head of offshore projects, said: "The overall project over its lifetime is going to provide £8bn to the Scottish economy, of which £3.8bn will be realised during the development, construction and first six years of operation.
"The way we've set Ossian up, there is a potential for us to deliver the whole project this decade, and if that were to be secured, then in essence nearly £4bn of economic value could be added to the Scottish economy by the middle of the next decade, which would be a huge catalyst."
Priming the supply chain
Should Ossian be delivered before 2030 – putting it ahead of many other ScotWind projects – it would undoubtedly provide a big boost to Scotland's burgeoning offshore wind supply chain.
As part of their proposals, developers were required to give information on how they intended to use local content in a bid to avoid repeating the mistakes of the past.
There is much to do though before Scotland is in a position to capitalise on the economic opportunities offered by its renewable energy resources, particularly around port and manufacturing capacity.
Alan Hannah, UK CEO and partner for COP, which is also developing the Pentland Floating Offshore Wind Farm off Scotland's north coast, said: "When you look at the GW growth now quoted in Europe, and in the UK, the supply chain right now that exists is not capable of delivering on that.
"On one hand we need early engagement because we need to stimulate new supply chain, and then on the other that offers great opportunity for Scotland because Europe needs someone to step up.
"You've got 27 GW coming from ScotWind, and Scotland can prosper from that gap between supply and demand."