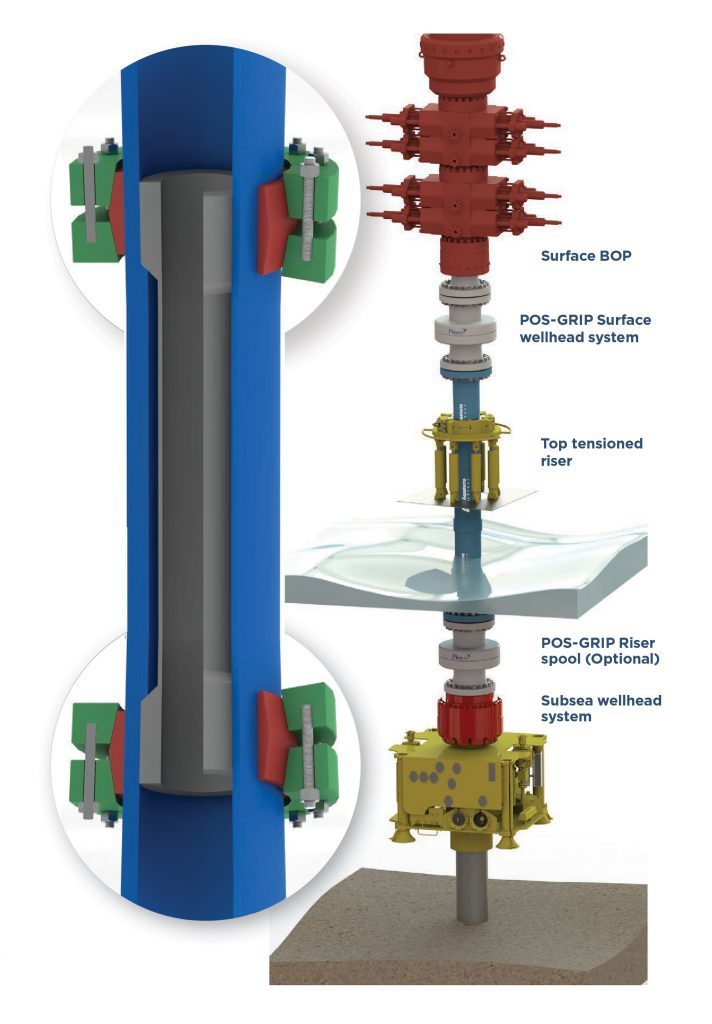 Two Aberdeen firms have designed a new riser system that can be deployed from a jack-up rig, which could help operators keep costs down on high pressure, high temperature (HPHT) well operations.
Aquaterra Energy combined its HPHT riser system with Plexus Holdings' POS-Grip wellhead engineering technology to create the new light-weight, dual barrier system.
They said the system provides 20,000 psi capability and can be used in water depths up to 150metres.
They said companies would benefit from the development, because jack-up rigs can operate at "significantly lower day rates" than semi-submersibles, and are less susceptible to poor weather conditions.
Ben Cannell, a product line manager at Aquaterra, said: "The innovation carries with it the potential to change the industry's default position of selecting semi-submersible rigs for developments in water depths up to 150metres, which today make up over 60% of all subsea developments worldwide.
"It renders the use of jack-up rigs in such scenarios both feasible and attractive in both a technical and commercial context.
"The dual barrier HPHT riser system facilitates safe and effective drilling operations in HPHT conditions and provides a structurally sound, pressure retaining conduit between the subsea wellhead/tree and the rig's surface BOP (blowout preventer)."
Craig Hendrie, technical director at Plexus Holdings, said: "Handling HPHT operations safely, economically, and with environmental sensitivity calls for highly specialised equipment and technology to exploit future reserves.
"This is a new, technology-led drilling proposition to the international market and is one that directly addresses the industry's cost-reduction agenda.
"Amid the ever-increasing industry focus on HPHT operations, this methodology represents an innovative and cost-effective alternative while maintaining safety, integrity and operational performance."
Recommended for you

Aquaterra wins BW Energy rig work