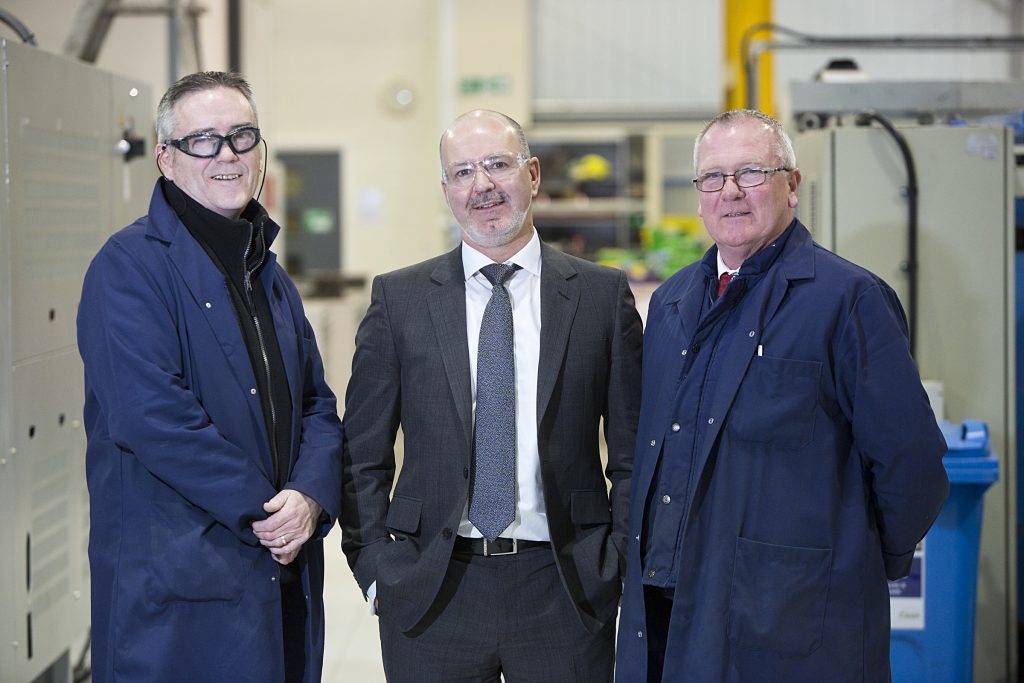 Dundee-based technology firm Albacom has relaunched its protective coatings division following an investment of £250,000.
Albacom said the division's resurrection had created four new jobs and would help the company find more work in the oil and gas sector.
The business said it had invested heavily in manufacturing, repair and maintenance technology to support the service.
Albacom CEO Jim Davidson said: "Diversification is key to Albacom's growth strategy and this divisional expansion is crucial for us to build upon our capabilities in the oil and gas market.
"Work is already underway with our first major oil and gas service company and we're excited to further develop the services we can offer in this area."
Albacom also said it had enjoyed significant growth in the past year, with the launch of the company's new lifting services and motor rewinding divisions and a further defence sector contract win in India.
Its headcount went up to 23 from 17 over the last 12 months to help meet demand.