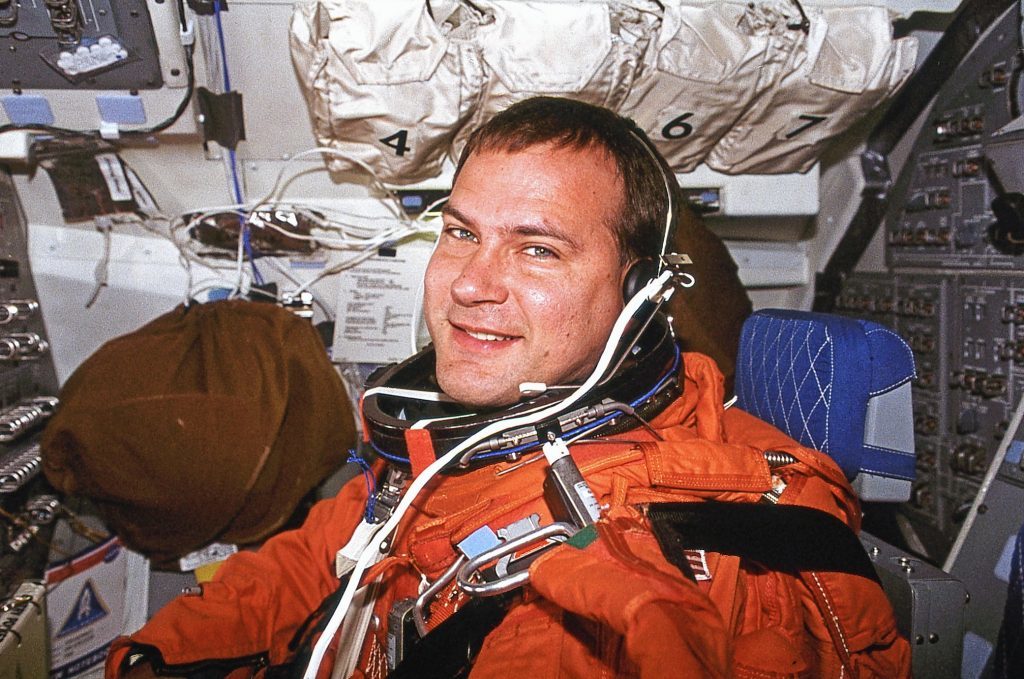 A retired American astronaut who took part in the only three-man space walk in history has vowed to inspire young people in the north-east.
Richard Hieb, a former engineer with US space agency Nasa, who went into space three times in the 1990s, will touch down in the Granite City in March as part of the Nasa in Aberdeen project.
Mr Hieb will be accompanied by space scientist Dr Sue Lederer and Hyang Lloyd, president and co-founder of the Scottish Space School Foundation USA.
During the project, organised by Aberdeen Science Centre in conjunction with the Society of Petroleum Engineers, Energy Institute and the Society of Underwater Technology, they will give talks at local primary and secondary schools, do a public lecture at Robert Gordon's College and take part in a family weekend at Aberdeen Science Centre on March 4 and 5.
Mr Hieb, who was part of the second longest space walk ever in 1992, the only one to involve three astronauts, hopes he can inspire young people to make the most of their lives.
He said: "Throughout my career I have been paying attention to the challenge that all of us have in the west, to develop the young engineers and scientists to be competitive.
"For us to be competitive with some other parts of the world that are not really friendly to our way of living we need to have the best and the brightest of the young people throughout the West getting the education that they need to help them.
"I hope to inspire the next generation of people from Aberdeen to want to be engineers and scientists."
He went on: "In some ways what I hope for even more than that is that we inspire some young people to say 'I want to choose to make a difference with my life, I want to choose to do something that matters'.
"And that isn't always going to be engineering and science, not everyone is cut out for those kinds of field.
"But if young people think that their lives are worthwhile and they want to do something good then I think it will have a positive outcome no matter what they end up doing.
"It's great if we get more bright young engineers and scientists.
"But the biggest thing is for young people to say 'lets do something, let's make a difference'."
Mr Hieb who has delivered lectures to business organisations and the public for the last two years says it means a great deal to him personally to inspire young people.
He added: "It gives me satisfaction when I hear that I have inspired somebody.
"I enjoy my work regardless, but then you get the added benefit of feeling there is something productive coming out of what you have done."
The programme runs from March 1 to 6.