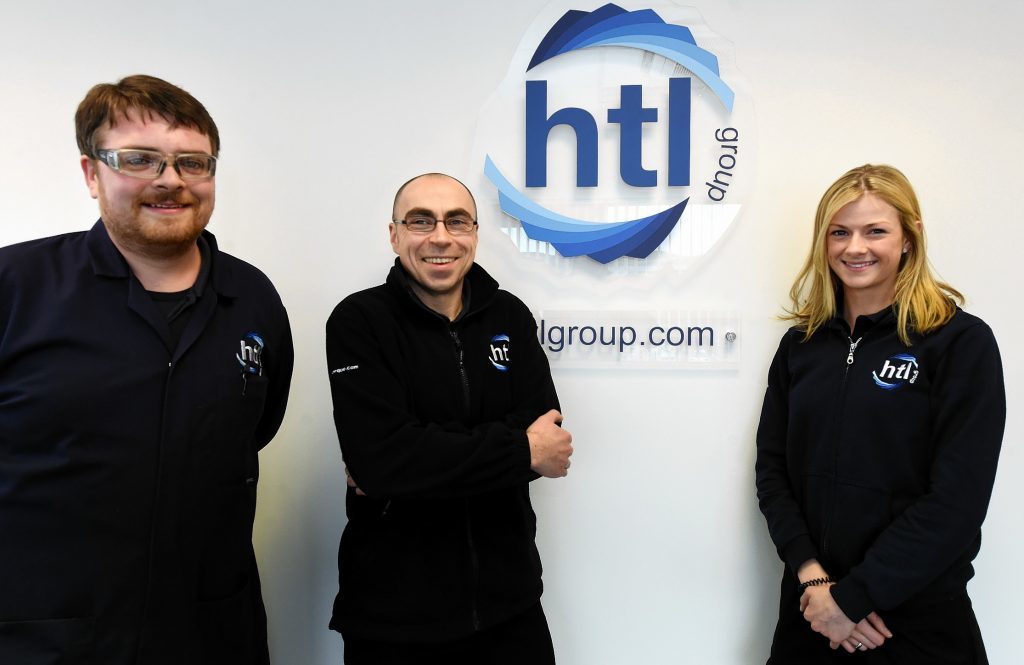 Three new Dyce-based apprentices are relishing the chance to pick up new skills.
Jo Donald, Scott Ingram and James Beadles have all recently started apprenticeships with HTL Group.
The three were all already employees with HTL when they were offered the chance to take up the 18-month opportunities by business manager Marc Gerrard.
Miss Donald joined HTL as a driver, but is now an operations coordinator.
Her apprenticeship is in business and administration and her standard day consists of ensuring paperwork gets sent to the company's office, making sure the store and workshop area is kept neat and tidy and dealing with contractors on site.
Mr Ingram, a logistics apprentice, supplies torquing equipment to the offshore and on-site industries.
While Mr Beadles, also a logistics apprentice, takes quotes from customers, makes sure equipment gets from HTL to customers and vice versa.
Miss Donald is enjoying her apprenticeship and sees it as is a great chance to progress her career.
The 21 year old said: "I'm really enjoying it and have been doing it for a few weeks now – it's great.
"I would recommend an apprenticeship to others because it is a great opportunity.
"The learning on the job style suits me and I have a workplace mentor as well which is good."
Mr Ingram, 37, said: "Anything that can help me with my job is beneficial for me.
"The learning on the job style of the course is pretty accurate with what I do in my job in terms of the systems I'm working with and I think by the end of the course it will benefit me."
Mr Beadles, 31, added: "The apprenticeship seemed like a good option to me because I'm always looking to improve my skills."
All three apprenticeships are 18 months long and ITCA Training are providing the competence assessment framework.
On the trio, Mr Gerrard said: "They are really impressive people.
"I think that them doing this course to underpin their existing knowledge will provide the platform for them to build and grow within the business."
Recommended for you

Revamped Ardersier here for 100 years, not 30, says new CEO