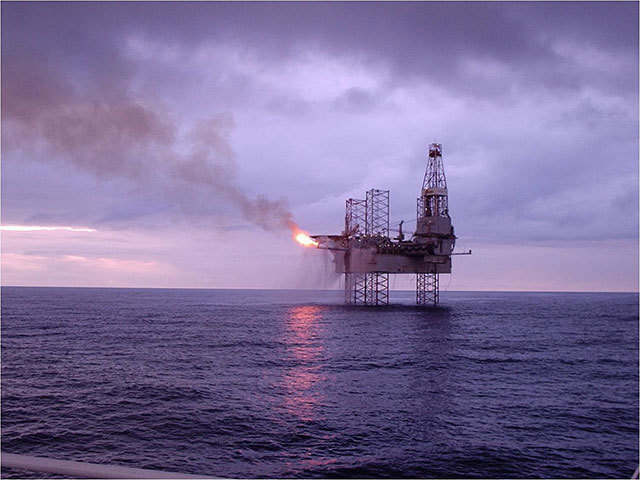 Technology and innovation is the next logical step in maxmising economic recovery from the UK North Sea, it has been claimed.
Tammie Sebire, technical project authority at Premier Oil, made the comments during a sell out talk organised by Industry Technology Facilitator (ITF).
During a 10 minute slot she tackled the tricky issue of how to work more efficiently on the UKCS and spelled out some of the roadblocks to innovation.
She said: "We're going as low as we can, so the next step is innovation.
"We need to do things cheaper, we need to do them quicker and we need to do them better.
"We call it 'cost effective' but the bottom line is that we need to be able to do more things with our budgets which have been cut."
Examples, she said, included smarter decommissioning models and making the most of the current infrastructure to maximize hydrocarbon recovery.
She said: "At the end of field life we have to make sure we are doing decommissioning properly.
"That's not only important for the operators and the service companies but also the government as they are paying a lot of bills there.
"Could we leave more stuff on the sea bed?
"Obviously we need to make it safe.
"In terms of near field and stranded resources in the North Sea we've got some infrastructure out there but it is not going to be there forever."
Sebire made the comments at a recent ITF Network Tech Talk held in the Chester Hotel in Aberdeen.
The event brought together a series of developers with industry to see if they can overcome the 'valley of death' of moving into actual production.
ITF chief executive Dr Patrick O'Brian said: "We are about connecting people, facilitating, putting those projects and people together.
"Our model is a joint industry project, that is the mechanism by which we deliver what we do.
"We are trying to have active technology developers and sharpen the dialogue of technology needs."
The Tech Talk event included speakers from EC-OG, Zetetic, Sudelac, iRes-Geo, Tech27 and University of Strathclyde.
The next ITF Innovation Network Tech Talk on decommissioning and well plugging and abandonment will be held during Offshore Europe on the evening of September 5.
To register interest email i.mclean@itfenergy.com.