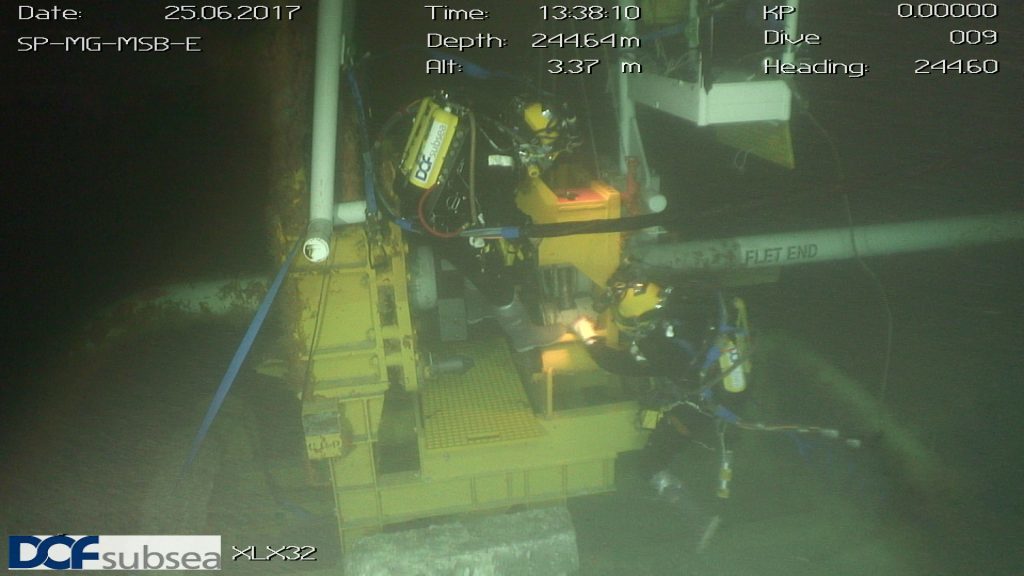 JFD said today its ground-breaking new scuba gear could be rolled out worldwide after sailing through its first major offshore test.
JFD, a division of marine services group James Fisher and Sons (JFS), said Cobra would solve a problem that had troubled the oil and gas industry for years.
Cobra, which stands for compact bailout rebreathing apparatus, is a back-up air supply divers can use if they are cut off from the primary source on the vessel above.
The system can give divers about seven times more emergency breathing gas than traditional bailout systems.
JFD said it had received "positive feedback" on Cobra from divers and technicians employed by DOF Subsea.
They used the kit on a saturation diving project to 270metres of salt water (MSW) in Australia.
JFD managing director Giovanni Corbetta said he was "delighted" with Cobra and that he expected the equipment to be adopted widely.
Mr Corbetta said: "We are confident that the system provides divers with a reliable and practical solution to an issue which has been of huge concern to diving contractors and oil and gas operators for a number of years.
"Previous bailout systems' shortfalls have now been addressed and we are expecting companies to adopt Cobra within their procedures to raise the safety level of diving activities and to ensure preventable diver casualties are widely reduced."
JFD was created in 2014 through the merger of James Fisher Defence and Westhill-based subsea equipment specialist Divex.
The business also includes the National Hyperbaric Centre, in Aberdeen, which Cumbria-based JFS acquired in 2015 in a deal potentially worth £4.5million.