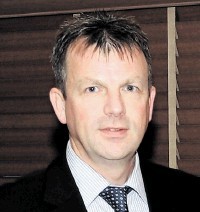 A BID to strengthen collaboration between teachers and the oil and gas industry saw teachers and career advisors shown firsthand innovations in the energy sector at an event in Aberdeen.
The Energising Schools Initiative was held at this year's SPE ICoTA European Well Intervention Conference and Exhibition in the Granite City.
Aberdeen City & Shire teachers and representatives from Skills Development Scotland were shown technologies and told about the challenges and opportunities in the industry by the some 47 businesses exhibiting at the event.
Colin Black, SPE school careers guidance chairman (Aberdeen Section) and Optima Solutions UK Director, said: "The aim of this initiative was to facilitate discussions on how industry and schools can collaborate to support pupils and prepare them for a career in the energy sector.
"At other events we mainly focus on pupils; however we realise that to make a greater long-term positive impact, industry must also work closely with teachers and career advisors.
"This is a global energy industry with many opportunities for young people and through events like this one, SPE Aberdeen aims to continue to provide background information, potential curriculum projects, industry facts, guidance on career paths and information on how to enter this great industry."