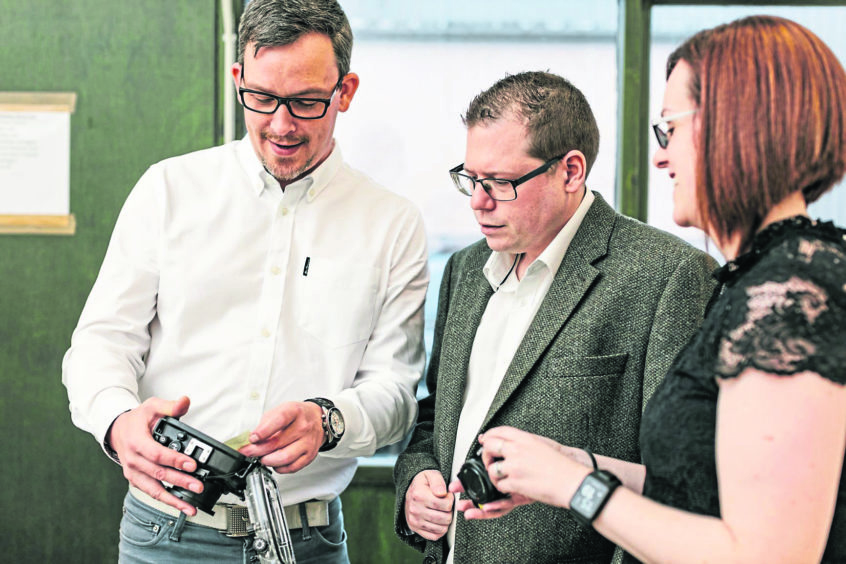 Subsea scanning company Viewport3, of Aberdeen, is poised to roll out a new remote data capture service for the energy sector.
It allows firms to collect and process 3D data from offshore locations using remote working arrangements.
Viewport3, which was set up in 2017 by two men who lost their jobs in the last oil and gas downturn, said the new service had attracted interest during its recent development stage from firms looking to reduce the number of people working offshore because of the coronavirus crisis.
The new technique involves giving divers and remotely-operated vehicle controllers instructions for each task, along with remote support, allowing them to collect data and submit it to Viewport3 for processing and analysis.
Viewport3 has worked on remote projects around the world, including some where travel restrictions or other logistical challenges prevented people being on site for the scanning.
Co-director Chris Harvey, who launched the firm with Richard Drennan, said: "Oilfield and marine operators are in possession of a valuable untapped resource in their back-catalogue of legacy digital video and stills.
"Once we have digitally processed these, our customers can review the information in 3D, and make business critical decisions about asset integrity, without the need for an offshore campaign.
"This is advantageous at the best of times, but particularly so during this period of uncertainly and restriction of movement."