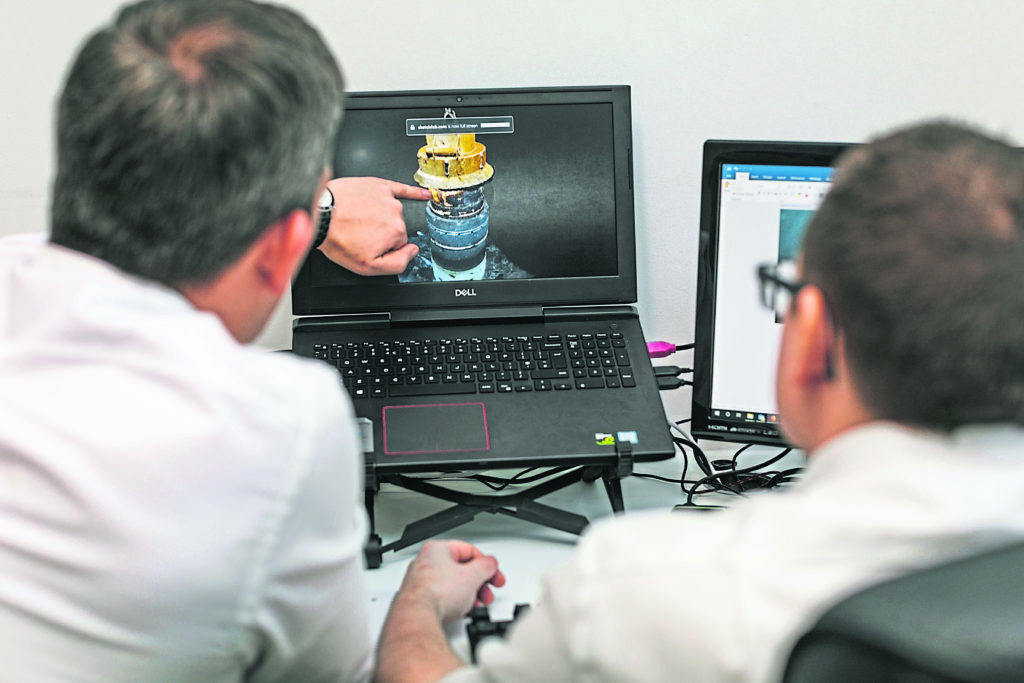 Subsea scanning firm Viewport3 has notched up £100,000 worth of orders for a new data capture service within weeks of launching it for the energy sector.
The technique allows firms to collect and process 3D data from offshore locations using remote working arrangements.
Aberdeen-based Viewport3 said it had secured four contracts for the service from existing and new clients.
These will see the firm's specialists working remotely on projects in Norway, the Mediterranean, UK North Sea and US.
Director Chris Harvey said: "Our remote scanning process is proving to be a life-line for the industry – enabling our customers to continue with safety and business-critical maintenance operations, despite the travel restrictions imposed as part of the global lockdown."
Fellow director Richard Drennan added: "We've been developing and refining this system for a number of years, but for obvious reasons it is proving an extremely valuable tool for our customers at the moment.
"We can often use cameras that are fitted to the ROV (remotely-operated vehicle), or which divers have readily available. The volume and quality of information we can retrieve remotely can save our customers multiple offshore campaign days and streamline future inspection tasks.
"It's hugely gratifying to see the industry adopt 3D scanning so readily and deploy it intelligently, achieving considerable cost savings."
Recommended for you

New jobs on the way at Aberdeenshire firm Paradigm Flow Services