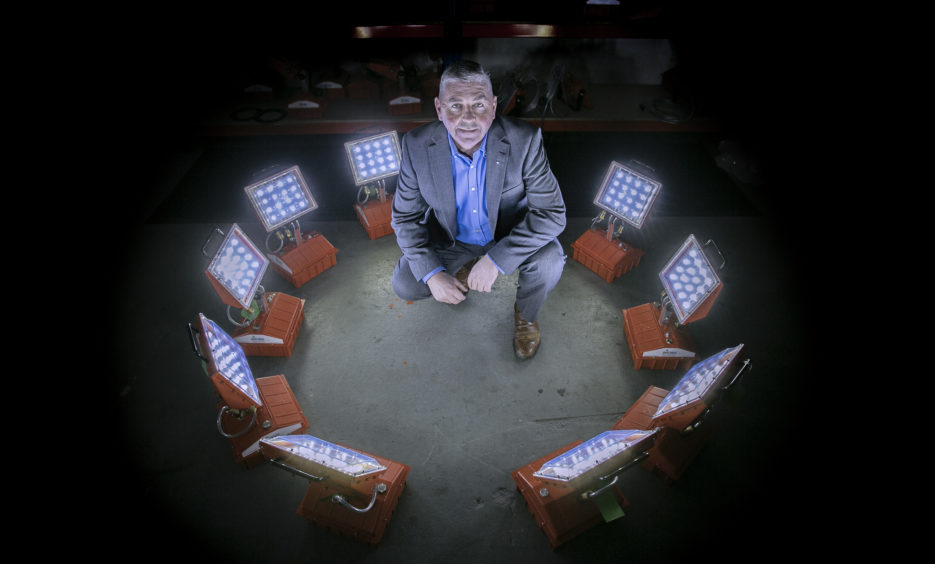 Industrial lighting specialist BME Nitech, of Aberdeen, has said its latest technology could deliver a six-figure boost to annual revenue.
The firm – part of BME Group – has invested £1 million in developing its lighter, upgraded and "more cost-effective" Zone 1 product, which has been three years in the making and is suitable for use in hazardous areas.
BME Group managing director Scot Borland said: "A tremendous amount of effort has gone into bringing our British designed and manufactured solution to market. We did a great deal of research and development and talked to end users to ensure that each aspect – power output, beam angle, product weight and battery life – was the best it could be.
"We are extremely proud of the result."
Mr Borland said the idea stemmed from the use of Nitech lights on a North Sea project in 2015.
Positive client feedback persuaded him to acquire Sussex-based Nitech, a 30-year-old business, with a plan to develop a market-leading light for use in hazardous areas and an improved product for industrial markets.
The company was renamed BME Nitech with all operations later switched to Aberdeen, where it now employs five people.
BME Nitech works with North Sea operators, shipyards, refineries and distilleries, while its customer portfolio also encompasses organisations such as British Airways, the Royal Botanic Gardens at Kew, in London, and Cheshire Fire and Rescue Service.
Recommended for you

Up to 30 new jobs as isol8 expands Aberdeen facility with £150K investment