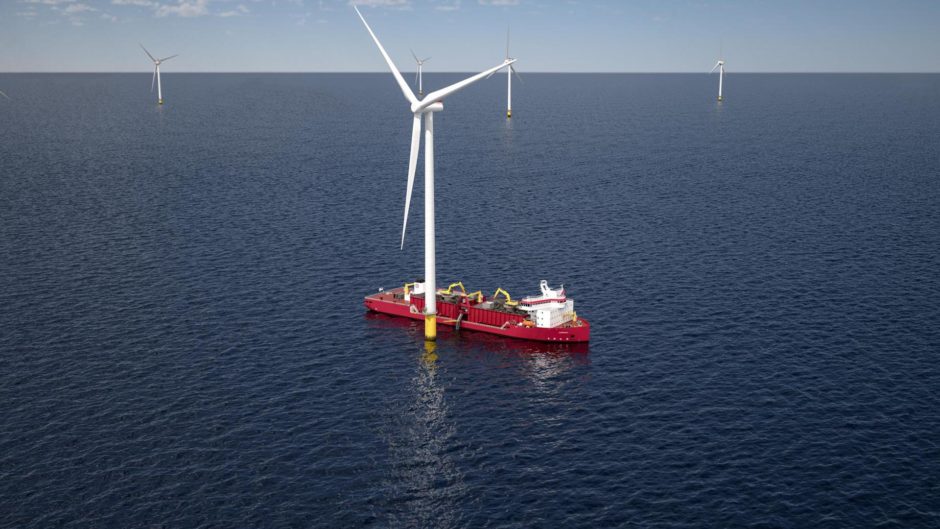 ShipFC, a frontier-busting, pioneering maritime innovation project looking to install the world's first ammonia-powered fuel cell on a ship, has taken an important step forward with the award of a contract to the German institute Fraunhofer IMM to develop a catalytic afterburner system.
Its purpose is to minimise emissions of nitrogen oxides (NOx) from the two-megawatt, high-temperature fuel cell plant due to be installed in the offshore support vessel Viking Energy, which is owned and operated by Norwegian company Eidsvik and on contract to Equinor.
Development of the system is being led by Finnish engine manufacturer Wartsila's gas solutions division, building on leading experience in comparable fuel systems, as well as smaller-scale initiatives on ammonia.
The 2MW fuel cell itself will be developed by Prototech of Norway. As such, this will not directly emit any greenhouse gases.
The development work will be led and performed by Fraunhofer IMM, which has about 20 years of experience with burner/reformer development.
Testing will be carried out at the Sustainable Energy Norwegian Catapult Centre.
Fraunhofer IMM has already started research work using a synthetic "off-gas" mix comprising hydrogen, nitrogen, water and 100 ppm of ammonia. It was expected to deliver the first results before the Christmas and New Year holiday.
The results are expected to provide important insights into catalytic performance, suitable process conditions for the off-gas treatment, and also key parameters for catalyst deposition.
Then the organisation can develop the reactor for off-gas treatment which will be integrated in the fuel cell system.
With regard to actual operation, the gas mixture is fed into a reactor where hydrogen and ammonia are converted to water and nitrogen, and the emissions analysed to measure the concentrations of any ammonia and NOx that might be present.
Catalytic performance of various catalysts will be tested at different temperatures and water concentrations.
ShipFC is being run by a consortium of 14 European companies and institutions, co-ordinated by the Norwegian cluster organisation NCE Maritime CleanTech.
In March, it was awarded 10 million euros (£9m) worth of backing from the EU's Research and Innovation Programme Horizon 2020 under its fuel cells and hydrogen joint undertaking.
The goal is also to ensure that a large fuel cell can deliver total electric power to shipboard systems safely and effectively.
Another frontier-busting shipping technology is going commercial big time, with an order placed for eight "shore-controllable" vessels by the US subsea exploration company Ocean Infinity of Houston.
It is seen as a major step forward in the development of unmanned and remotely-controlled vessel operations.
Norwegian ship designer-builder Vard has secured the order.
The 78m vessels are described as multi-purpose and capable of semi-robot operations. with features including a shore-based remote control capability, "light-crewed" and "uncrewed" operations, plus an alternative fuel-capability such as green ammonia.
Development of the onboard control systems is in-hand at Vard Electro in Alesund, Norway.
For remote operation, the vessels will use Vard Electro's SeaQ integrated automation system and SeaQ power management system.
Initially, Ocean Infinity plans to operate the vessels using skeleton crewing, but in time expects to shift to 100% unmanned operations.
Ocean Infinity Oliver Plunkett said: "The impact and scale of this robotic fleet will spark the biggest transformation the maritime industry has seen since sail gave way to steam.
"With our new fleet we will be able to provide sustainable services to all corners of the industry from offshore energy, to logistics and transport."
The vessels will be delivered to Ocean Infinity's new marine robotics and data company Armada, which is also in the process of building a fleet of nine 21m and 36m vessels at Vard.
Armada's nine smaller vessels are already in production and expected to become operational by early 2021.
The first 78m one is expected to launch in mid-2022 with all eight deliveries to be completed by the end of 2023 from Vard's Vung Tau shipyard in Vietnam.
And we have a third frontier buster to report, namely that Ulstein of Norway has won the contract to design the first US-flagged, Jones Act-compliant inclined fall-pipe vessel for subsea rock dumping operations.
According to Ulstein, the vessel is considered critical to building the future of the US offshore wind industry, including establishing an American rock supply chain network.
The basic design will be developed by Ulstein's Dutch design office, with strong engineering contributions from sister offices in Norway and Poland.
The client is Great Lakes Dredge & Dock Company.
The intention is that the planned vessel, which is to be built in a US shipyard because of the Jones Act, will primarily serve the growing needs of the US's infant offshore wind industry.
It will install protective layers of rock at offshore wind turbine foundations by means of an inclined fall pipe system. The design brief also calls for an extensive and strong aft deck area to enable Great Lakes to get into the subsea operations market.