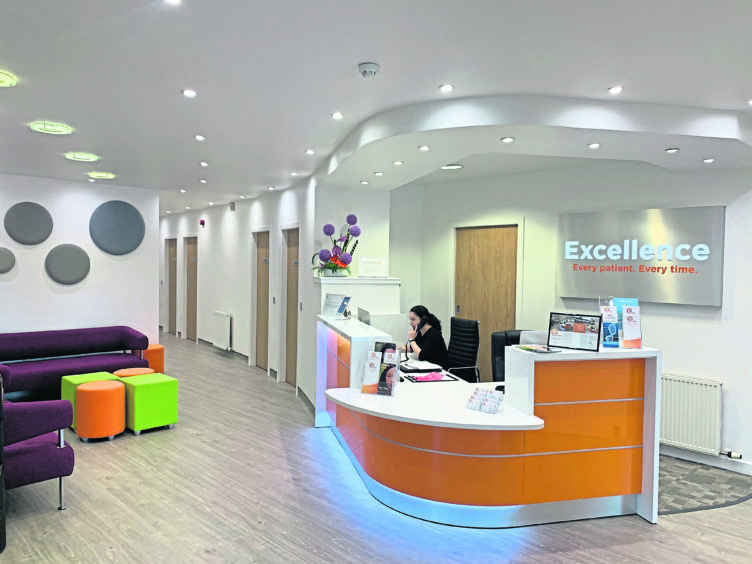 Last year was a challenging 12 months for everyone's health.
When it comes to mental health and wellbeing, Covid-19 testing, or accessing fast, high quality specialist care, individuals and businesses alike have struggled.
While ROC's business has not been immune from this once in a lifetime public health crisis, together we have managed it very effectively and kept our customers first. This is largely due to the extraordinary efforts of our people, along with the quick actions and decisions we took to respond and adjust.
Within this continuing uncertain environment, our vision of an integrated occupational healthcare delivery model has never been more relevant.
What is Integrated Occupational Health Delivery?
It is well established that companies benefit from an occupational health service that is centred on their needs. However, this service needs be co-ordinated within different healthcare settings, across occupational health and wellbeing, mental and physical health, primary and secondary care. An excellent occupational health programme does not guarantee return to work and productivity, if access to investigations, diagnosis and treatment and support is impaired.
ROC brings together all of the different elements of a healthcare service that a business needs.
•       UK wide, 24/7 occupational health team
Our company has been operating for 10 years and our experience in the energy sector is well established. We provide 24/7 topside medical support, medics and assessments.
•       Access to diagnosis and treatment, same-day GP and specialist consultations
With a fresh Outpatient and Diagnostic Centre in Westhill- Aberdeen, ready for launch this January, we shall ensure our clients get preferred access to health screening, diagnosis and treatment.
With our extensive and well-established network of clinicians and hospitals across UK, we shall ensure your employees get the attention they need, irrespective of location.
•       Mental health and wellbeing support
Over the past few months, our remote mental health team has been very busy supporting individuals across the UK and the international expat communities. Mental health and wellbeing has been under tremendous pressure over the past year's repetitive lockdowns and restrictions.
•       Staff: expertise in occupational and private health
Our dedication to excellence ensures that our clinicians and administrative teams are well prepared, trained and able to provide you with a smooth, responsive, all rounded service.
•       24/7 Covid-19 support and testing
Our risk assessment programmes, preventative measures and testing facilities are well established. We support our clients with information, assessments and testing all over the UK, 24/7, 365 days a year.
With medical information and developments rapidly changing, we shall continue to keep abreast of any matters impacting on your health. Although it is not known when a Covid-19 vaccine will become available in the private sector, we are well positioned to ensure we make this available when the time comes.
•       Employee engagement programmes through high quality medical updates delivered by our doctors.
We are continually creating awareness of the importance of keeping healthy, promoting a healthy mindset in lockdown, keeping well when working from home, maintaining routine vaccinations and undertaking preventative health checks.
ROC's Integrative Occupational Health approach is a clear reflection on how a company's occupational health programme can deliver enhanced benefits to its workforce, particularly in such uncertain times.
Our vision for an integrated model, is coming to fruition as we, as a company, remain on track to execute against our delivery objectives in 2021.
Recommended for you

Are business leaders immune to mental health challenges?