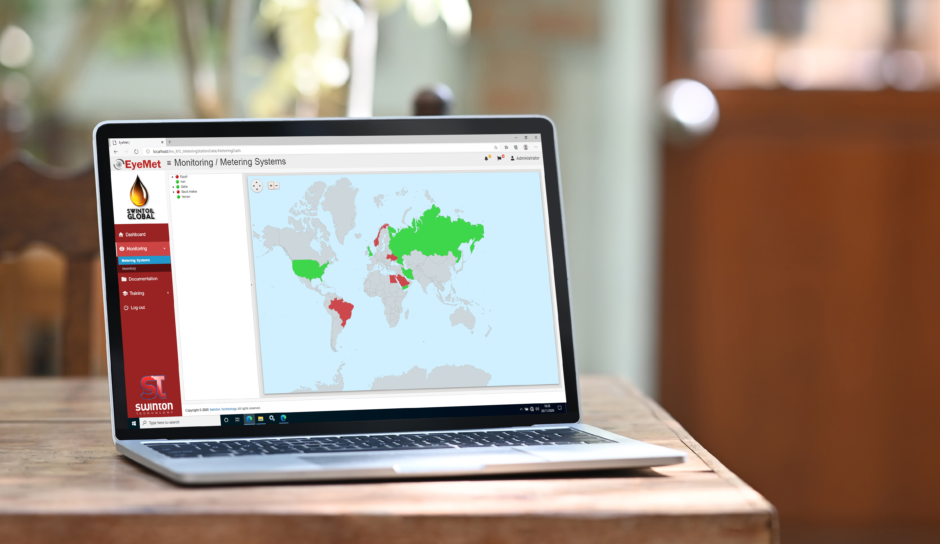 At Swinton Technology, we specialise in flow measurement within the oil and gas industry, through the supply of flow computing systems and metering software solutions. As part of our portfolio, we provide intelligent solutions for the industry with the aim of reducing the need for human intervention and constant system and equipment monitoring. Our solutions help to prevent costs associated with downtime and allows fiscally critical decisions to be made with ease, i.e. those that reduce metering uncertainty are prioritised before less significant actions.
Having built up an understanding of the complexity of metering systems over 20 years, we have developed ways to improve the quality of handling and presentation of vital metering information. Complete metering systems have been provided for numerous customers across the globe with a wide variety of metering needs, from these projects we are able to see the key common elements valued by our customers. Moving up from meters and sites to a global capability, the creation of a new, innovative easy-to-use metering Management Information System (MIS) was the next clear step.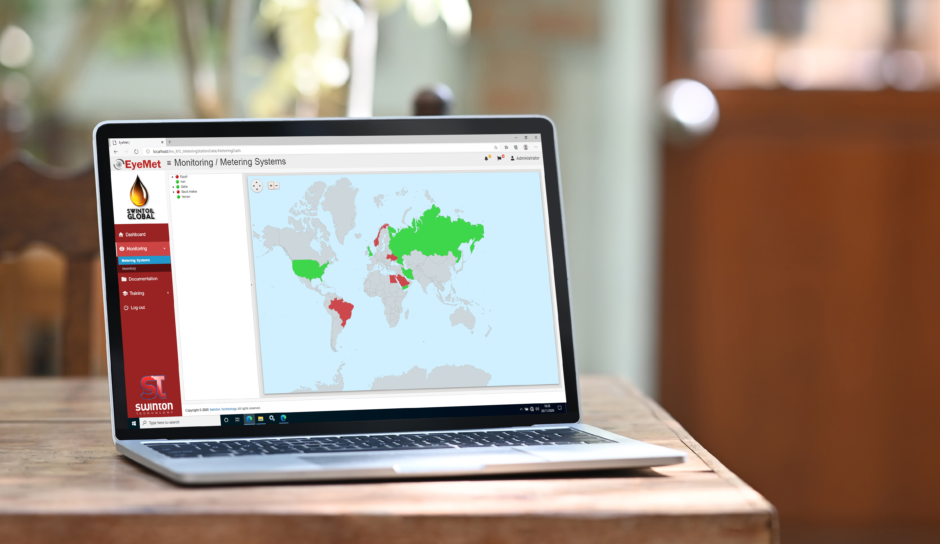 EyeMet is a metering MIS that provides a flexible system to retrieve the information you need where you need it. The system can be hosted locally, at national datacentres or internationally via the cloud. It provides dashboards of key live flow data, including flow values, uncertainties, and their related commercial exposures. EyeMet shows information on interactive maps allowing users to drill down to the station level. By drilling down to the metering point and stream level, you can see live information reports on the performance indicators you have chosen, with clean graphical representations of the metering stations and streams. You can access reports generated by the metering systems in the same browser, seeing live figures and performance over past periods.
Utilising live information and historic figures, EyeMet offers condition based monitoring of metering instruments and systems. This feature allows you to determine if the scheduled processes you have in place are suitable to keep within the limits you operate to, and when these boundaries may be at risk, allowing you to act before failures and faults occur.
EyeMet has an intelligent documentation interface that allows organisations to include relevant documents on the instrumentation, calibration, and certification each site may have. Additionally, scheduled maintenance and operator activities can be entered within the in-built calendar and specified down to the exact instrument involved. Associated with these documents and schedules, EyeMet stores the inventory of metering instruments across the company and identifies the location of every instrument on each measurement stream. EyeMet gives you the option to see the number of in-use instruments globally across stations, this feature allows visibility of upgrade paths and awareness of the scale of potential faults.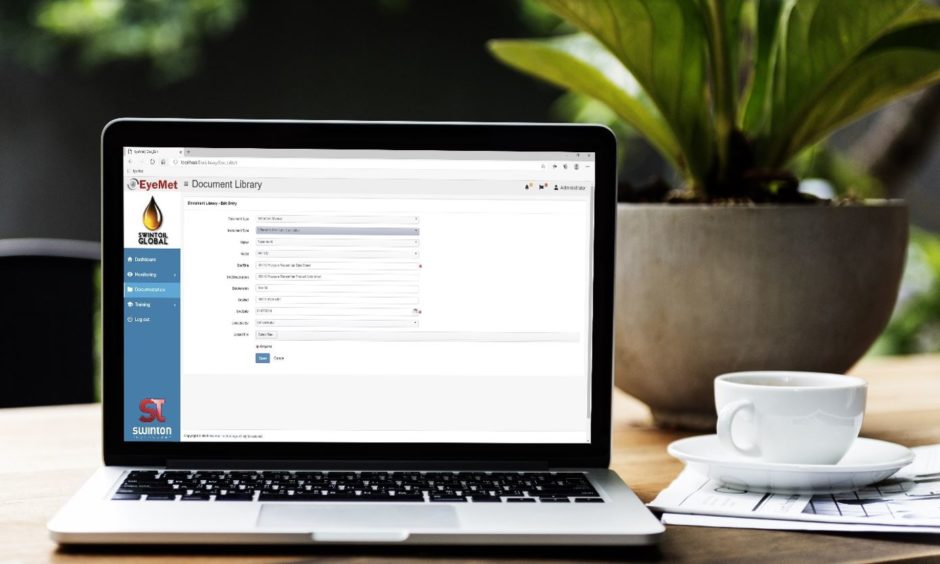 Several communications protocols are used within EyeMet to allow communication to systems throughout the network and with existing data collectors. If your streams and stations are talking to supervisory systems and historians, these links can be used to pass the live data to EyeMet. Combining your current information sources with a bespoke configuration of the system allows EyeMet to display both your unique metering footprint and the specific commercial requirements your metering systems have. EyeMet delivers a powerful live information system accessible throughout the company with secure and controlled access levels defined by you to reflect your organisation.
With live metering data available, EyeMet incorporates complex uncertainty calculations, reports, live uncertainty information, and historic uncertainty trends. This uncertainty information enables you to see commercial exposure through sophisticated graphical displays. EyeMet allows you to set the levels of uncertainty you need for each metering stream and station, and have alerts trigger when the levels are exceeded, enabling you to initiate action before the end of the period or batch has been reached.
Launched in early 2020, EyeMet is already being implemented for global oil and gas operators. Since travel is currently restricted worldwide, having the ability to access live information from all of your sites wherever you are is a clear advantage.
EyeMet grants global access to data so site-specific actions can be requested. This is a huge advantage when compared to disparate individual site information systems which offer limited upwards reporting and analysis.
Gain clarity by viewing all metering activities across product streams, sites, and regions, including those located internationally. View any metering issues and analyse metering problems with the correct information without the costs and time associated with site visits.
For a demonstration of the EyeMet system, or for more information on how this can change the way you think about metering, please get in contact with us today via enquiries@swintontechnology.com
For more information visit our website www.swintontechnology.com/eyemet