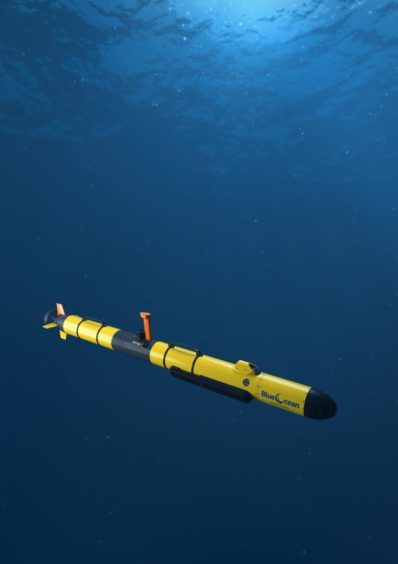 Subsea UK's annual Underwater Robotics conference will return in October with a live-streamed event demonstrating the latest advances in underwater robotic technology and exploring the opportunities and challenges of an autonomous future.
Broadcast from the Subsea UK studio in Aberdeen on October 5-6 2021, the event will bring together technical and operational experts from a range of sectors across the blue economy, including defence, aquaculture, marine science and offshore energy.
With technology rapidly evolving to provide smarter solutions to challenges across all sectors, the conference will look at what's being developed by the industry and the potential for further advances in underwater robotics.
The call for speakers is now open with abstracts being sought across topics including energy transition and net zero targets, artificial intelligence (AI), autonomous systems, remote communications and operations, survey and inspection technology and the latest developments in underwater vehicles, navigation systems, data acquisition and analytics, which could have cross-sector applications.
Subsea UK chief executive Neil Gordon said: "The UK Government recently announced £7m of funding for new robotics and AI technologies across the UK as part of a drive to 'build back better' from the impact of the coronavirus pandemic.
"The rapid evolution of robotic technologies including manipulators, sensors and navigational methods, along with AI, is transforming the way underwater companies operate and unlocks major opportunities for our industry.
"The aim of this event is to uncover the latest developments in underwater technologies, particularly those which have applications in multiple sectors, get to grips with the challenges and demonstrate the opportunities around the use of robotics in accelerating solutions that will promote digitisation."
The deadline for speaker submissions is August 24 2021.
Recommended for you

Businesses lambast 'historic mistake' as Sunak confirms net-zero policy slide