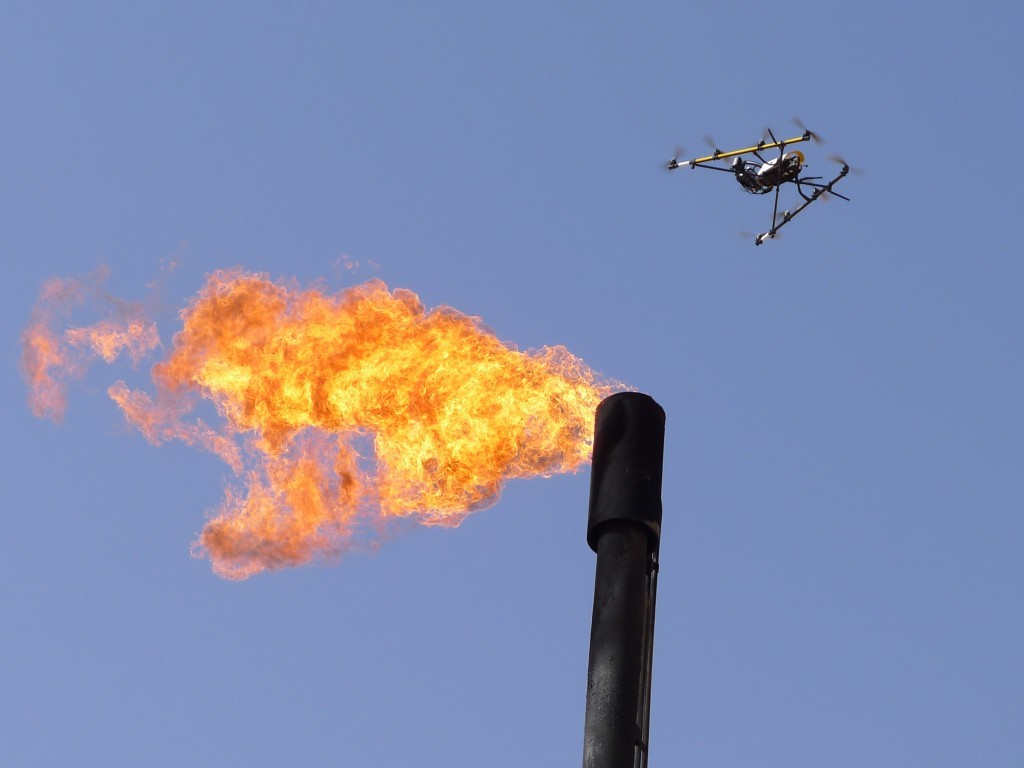 A small Scottish firm wants to take centre stage in the offshore oil and gas inspection world with new aerial technology.
Edinburgh-based Cyberhawk has developed a remotely controlled miniature helicopter to undertake tricky visual and thermal inspections aloft.
The firm, which started in 2008 and cut its teeth on onshore inspection and land-surveying work, now plans to expand into the offshore sector with the appointment of a new chief executive from the north-east.
Craig Roberts, of Inverurie, was formerly chief executive of inspection firm Mechanical Integrity in Houston. The idea of using remotely operated aerial vehicles (ROAVs) came when the firm's now technical director, Malcolm Connolly, was carrying out an intricate inspection offshore a few years ago and thought "there must be a better way of doing this".
Commercial manager Philip Buchan said that restraints on normal helicopters, due to size and recent safety problems, would boost the firm's offshore business.
Mr Buchan said: "We feel we are at the start of a new industry. We're a Scottish firm and exporting to the rest of the world."
He added that the firm had received fantastic support from Scottish Development International in tackling export markets.
The company, which employs 18 people in Edinburgh, has already more than doubled its staff in the past year and hope to do the same again in 2013.
Mr Buchan said the ROAVs, which can fit in a suitcase, carry a variety of equipment to take visual and thermal images and have operated successfully in a variety of weather conditions.
The firm – which operates mainly in Europe, the Middle East and Asia – is owned by its directors and a partnership between venture-capital fund Scottish Equity Partners and Scottish Enterprise.
Recommended for you

Petronas tests explosion-proof robot dog offshore