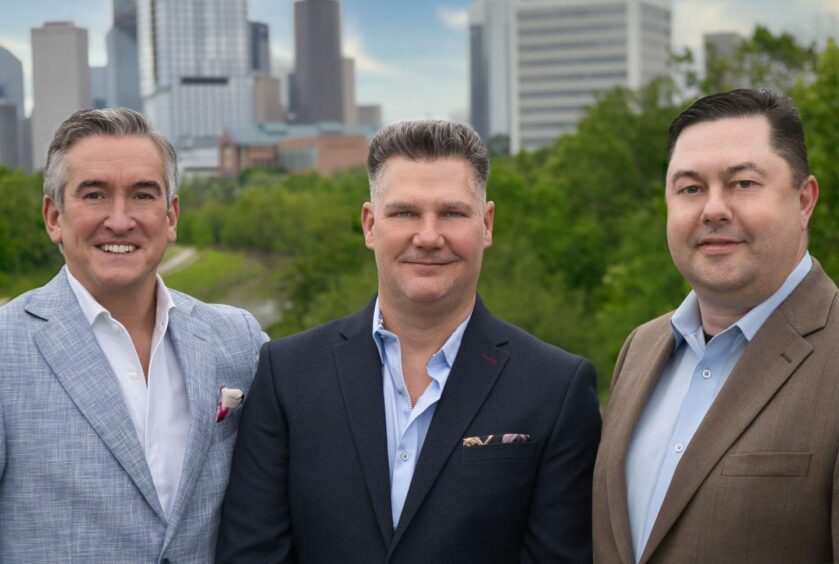 Damian Bates, the former editor of the Press and Journal (P&J) newspaper in Aberdeen, has launched a drone – digital twin business serving the oil and gas sector.
Mr Bates, who ran the paper for more than six years, has started up "Digitising Reality" along with civil engineer Richard Welton.
The firm maps "super accurate models" of assets from bridges and churches to oil platforms and wind turbines.
Launched officially last year, the pair said they have won a series of UK contracts in their first six months and are now expanding into the US.
Mr Welton, formerly of firms including Texo Group, said: "Energy companies often struggle to assess assets and build a proactive inspection maintenance and examine issues on some of these large assets, so creating a digital twin that can be seen on a computer, or Augmented Reality headset, no matter where you are in the world, can save significant amounts of time, manpower and cost – not to mention making it safer for everyone."
Mr Bates, now a business consultant and investor, is the firm's managing partner and chief commercial officer.
He said: "I got involved because I loved the technology and Richard's passion and saw some hugely exciting opportunities in this digital space.
"Some of the developments in technology are awesome and we can apply it to save significant costs for business and make their operations a whole lot safer.
"We've been blown away by the interest we're getting – and we're having a huge amount of fun working with some great people."
The firm is currently using a small group of drone pilots and building a team of data processors and modellers as the firm takes flight.
The pair have now appointed Ed Davis to lead an expansion of the team in Houston, including recruitment of pilots and support staff.
On the success of the drone firm, the former P&J newspaper editor added: "The business has just rocketed from a standing start and we're building a very powerful portfolio of work and equipment that is really exciting.
"A number of our clients have operations both in the North Sea and Texas, and so it only makes sense for us to give our clients the ability to access our services on both sides of the Atlantic."