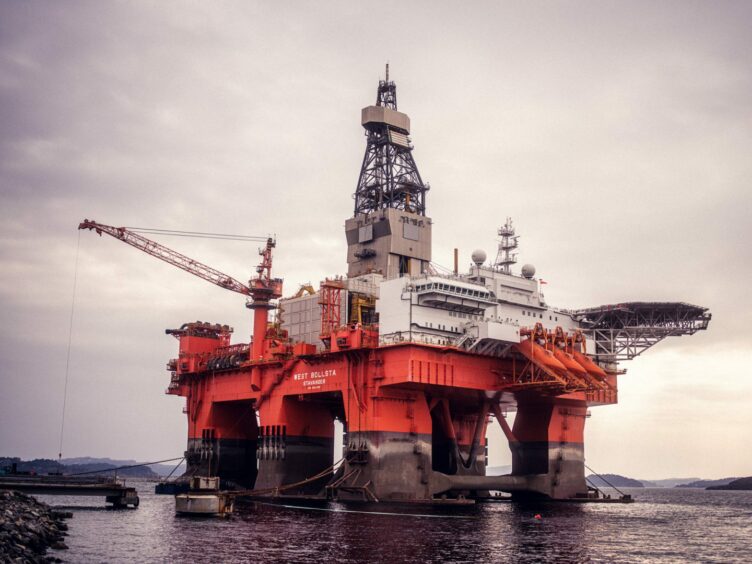 Galp Energia has signed up a harsh environment semi-submersible rig for two wells offshore Namibia.
SFL Corp. announced the contract today, worth $50 million, for the Hercules rig. The drilling company reported the contract covered two wells, plus optional well testing.
It expects work to begin in the fourth quarter of 2023, and run for 115 days including mobilisation.
The Hercules is undergoing a special survey in Norway ahead of mobilisation to Canada. After Canada, it will re-cross the ocean and head to Namibia.
Galp entered Namibia in 2012 and now holds the PEL 83 area in the Orange Basin. The operator shot 3D seismic on the block in 2019. Galp relinquished another area, PEL 82 in the Walvis Basin, in 2021.
Galp has an 80% stake in PEL 83, which is next to Shell's three discoveries at Graff, La Rona and Jonker.
Sintana Energy, partner on PEL 83, has said the licence is thought to hold "mature, oil-prone source rock intervals of Barremian-Aptian (Kudu) shale and Cenomanian-Turonian ages". The main source rock is a "very thick Barremian-Aptian" of around 300 metres, covering the whole basin, the minnow said.
Must be Hercules
"We are pleased to announce this follow-on contract for the Hercules, which will keep the rig continuously employed until the end of the first quarter of 2024," said SFL CEO Ole Hjertaker.
"The new contract illustrates the attractiveness and versatility of the Hercules as a harsh environment oil exploration and development rig for the international market. With increasing demand and few available drilling rigs with Hercules' capabilities, we see additional upside in day rates and contract term from 2024 onwards."
Odjfell Drilling manages the rig on behalf of SFL. Odjfell CEO Kjetil Gjersdal said the company had been working "tirelessly" to prepare the rig for work in Canada since taking over management and marketing.
"Agreeing this contract with Galp Energia, the third contract for work in Namibia we have agreed within the last year, is very exciting for our company and we look forward to working with SFL and Galp Energia to meet expectations safely and efficiently," Gjersdal said.
ExxonMobil and SFL signed a contract for the Hercules in November 2022. The rig will begin work in Canada in the second quarter. It has a firm duration of 135 days and an optional extension for another 60 days.
Odjfell also manages the Deepsea Bollsta and Deepsea Mira, which are working in Namibia for Shell and TotalEnergies respectively. The drilling company has cited recent discoveries in Namibia as creating interest in "securing long-term contracts in the area".
Recommended for you

A run-through of the high-impact wells still to be spudded in 2023