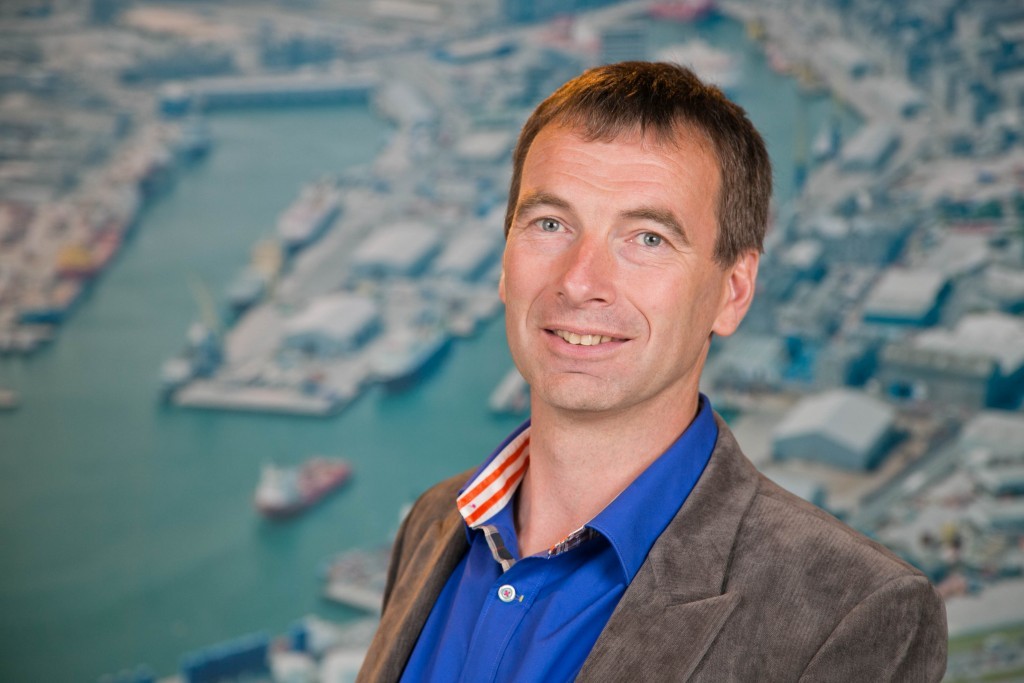 Oilfield technology inventor Dan Purkis was honoured for his significant contribution to the North Sea industry at the 30th Offshore Achievement Awards (OAAs) in Aberdeen last night.
Mr Purkis, co-founder of Aberdeen oil and gas service firm Well-Sense Technology, was joined by other award winners and more than 500 guests for the annual celebration of successful companies, breakthrough technologies, safety innovations and individual contributions to the UK offshore sector.
A special recognition accolade was also presented to Trevor Garlick, BP's regional president of the North Sea until his retirement at the end of last year.
The awards, organised and hosted by the Aberdeen section of the Society of Petroleum Engineers (SPE) and supported by principal sponsor Taqa, took place at Aberdeen Exhibition and Conference Centre.
Television presenter Rachel Riley, whose CV boasts Countdown, The Gadget Show and Strictly Come Dancing among her on-screen appearances, hosted them for a second consecutive year.
Alan Dick of SPE Aberdeen said there was still plenty to celebrate in the North Sea industry despite its current woes.
He added: "We were particularly enthused by the creativity and range of companies named as finalists and winners, representative of the industry's full supply chain.
"It has been encouraging to hear from specialist technology providers, focused on research, development and innovation, through to the multinationals which are supporting E&P (exploration and production) activity on a global scale.
"This year's Offshore Achievement Awards have been a much-needed injection of energy for the industry, reminding all of us that by continuing to innovate, collaborate and communicate we can remain confident in the long-term future of North Sea oil and gas."
Mr Purkis was recognised for a career spanning 20 years and an interest in engineering which began much earlier.
An inventor at heart, he pioneered the industry's first intelligent completion and has played a key role in developing intellectual property for some of the world's best-known oil and gas service companies.
Collecting his gong, he said : "In a low oil price environment there has never been a better time to introduce new technology.
"It does, however, require the right industry support and an acceptance that no significant changes can be made if a risk averse attitude prevails."
The accolade for Mr Garlick, who led BP's North Sea operations for more than five years, rewards his long-time support for SPE, including his commitment to professional development, outreach to young people and boosting the industry's public profile.
Tendeka and Well-Centric were named top large and small companies respectively, whilst Interventek Subsea Engineering, Darcy, N-Sea, Cetco Energy Services, TWMA, Peterson and Aker Solutions completed the list of companies collecting awards on the night.
Individual awards were presented to Hayley Pearson of Costain, who took the young professional's accolade, while Allan Smillie of Taqa received the "above and beyond" trophy.
All the winners:
Emerging technology – Interventek Subsea Engineering
Innovator's award – Darcy
Safety Innovations – N-Sea
Environmental Innovation – Cetco Energy Services
Export Achievement Award – TWMA
Collaboration – Peterson
Outstanding skills development – Aker Solutions
Young professional's award – Hayleigh Pearson, Costain
Above and beyond award – Allan Smillie, Taqa
Great small company – Well-Centric
Great large company – Tendeka
Significant contribution award – Dan Purkis, Well-Sense Technology
SPE special recognition award – Trevor Garlick