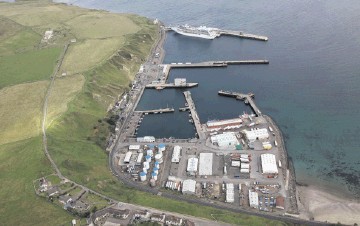 ASCO have moved a number of staff to a "highly flexible" working pattern in a bid to increase efficiency during port operations.
The oilfield support company claims that current shift patterns are preventing effective vessel loading and unloading.
Bosses at the firm said that current labour patterns do not match up with the schedules of ships coming in and out of Aberdeen Harbour.
And with the current North Sea climate they have decided to ditch current working practices and implement new working hours for a "small group of people".
It has been claimed that some employees who previously worked 12 hour shifts are now required to be available 24/7.
ASCO refused to confirm or deny this claim although it is suggested that if the changes prove manageable in Aberdeen then they could be rolled out at the other ASCO sites.
A spokeswoman for the company said: "Current working practices do not allow us to effectively match labour to vessel loading and unloading.
"This leads to high levels of inefficiency. We need to move to more flexible ways of working to ensure the North Sea remains viable as a source of oil and gas for as long as possible.
"We place vital importance on the health, safety and well-being of our employees and our proposals are in line with the Working Time Regulations.
"We are proposing that a relatively small group of people move to a highly flexible working pattern and that they work relatively fewer hours per month and be compensated for their flexibility.
"These revised ways of working have already been successfully introduced in Aberdeen."
The Health and Safety Executive said it was up to individual companies and operators to make sure they complied with working time directives and effectively manage the risk of staff fatigue.
Have you been affected by the changes to working practices at ASCO? Tell us about it by emailing alan.shields@ajl.co.uk.
Recommended for you
X

Trump aides said to prepare list of first days changes on energy