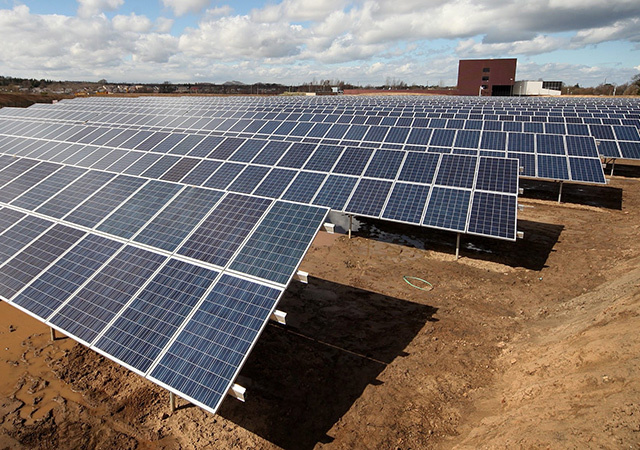 Jobs in renewable energy could cancel out fossil fuel-job losses and become an economic driver by 2030, according to the director of the International Renewable Energy Agency (IRENA).
The comments came after the organisation's annual report showed more than 9.8 million people were employed in the renewable energy sector –including hydropower – in 2016.
General Adnan Amin said: "Renewables are directly supporting broader socio-economic objectives, with employment creation increasingly recognised as a central component of the global energy transition.
"As the scales continue to tip in favour of renewables, we expect that the number of people working in the renewables sector could reach 24 million by 2030, more than offsetting fossil-fuel job losses and becoming a major economic driver around the world."
The largest employment sector in renewables last year was solar photovoltaic (PV), with 3.1 million jobs – an increase of 12% from 2015, mainly in China, the United States and India.
Jobs in solar grew 17 times faster than the overall economy in the United States, growing 24.5% from the previous year – to over 260,000.
The report found that 63% of jobs in renewable energy were located in Asia, with Malaysia and Thailand highlighted as hot spots for solar PV fabrication.
In Africa, utility-scale renewable energy developments made up the majority of the continent's 62,000 renewable jobs.
Recommended for you

TotalEnergies CEO doubles down on renewables amid a global energy crisis