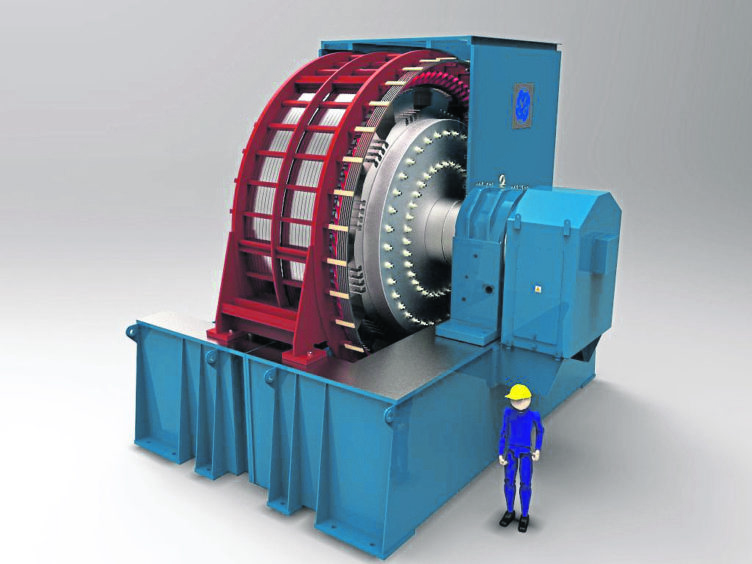 Renewables firm Statkraft has reported a "strong response" to a call for local suppliers to get involved in a £20 million electricity grid improvement project it is preparing to start in Keith.
The company said it had received more than 75 registrations of interest in the first week of a joint drive with Moray Chamber of Commerce to engage the area's supply chain in the work.
Expected to get under way in the coming months, the project, which is the first of its kind in the UK, will lead to the launch next year of Keith Greener Grid Park, as part of a larger scheme to improve stability of electricity supply across the country.
It will include the installation of two "world-leading" machines designed to make using renewable energy in the grid easier and cleaner. The rotating stabiliser equipment will provide stability of supply without producing harmful carbon emissions.
It will remove the need for fossil fuel-powered generation to run in tandem with renewables sites to ensure the electricity system remains stable as increasing amounts of energy are supplied from sources such as wind and solar.
The machines will be housed at Statkraft's site near Westerton Road, close to Scottish and Southern Electricity Networks' transmission substation. The company is working on the project with GE Power Conversion, which is building the equipment and will install it.
Statkraft was awarded four stability contracts by National Grid ESO (NGESO) earlier this year. The installation of the machines at Keith will be followed by two more at a site in Liverpool.
Yesterday the Norwegian firm announced it had awarded a contract to Powersystems UK, with sub-contractor Knight Brown, for electrical and civil engineering works at the site. It also said AECOM had been appointed owner's engineer for the project.
Guy Nicholson, Statkraft UK's head of grid integration, said: "Our grid network needs to keep up with the rapid progress renewables has made in the UK. Sometimes National Grid, as the electricity system operator, has been forced to shut down wind farms and run gas power stations to keep the system stable. More projects like Keith Greener Grid Park will mean that will become a thing of the past."
Statkraft UK managing director, David Flood, added: "We are at the forefront of an emerging area for global energy systems. The UK are world-leaders in their approach to grid stability and we can showcase this expertise to other countries looking to do the same."