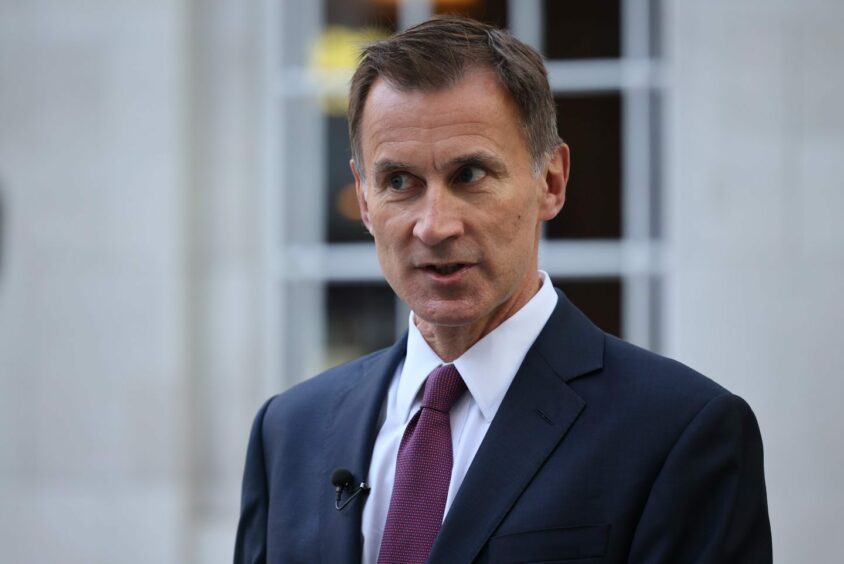 The Chancellor will announce the creation of a dozen new UK investment zones when he delivers the government's budget tomorrow.
The 12 high-growth areas Jeremy Hunt is expected to unveil when he takes to the House of Commons will benefit from lower taxes, with the aim of giving certain underperforming regions a much needed shot in the arm
They are intended to "supercharge" growth in key sectors, including technology and low carbon, and will be located near to universities and research hubs.
According to reports, each zone will get around £80 million of support from the government over the coming years, as Westminster seeks to deliver on its levelling up pledges.
A shortlist of eight areas in England has been drawn up: the East Midlands, Greater Manchester, Liverpool, the North East, South Yorkshire, the Tees Valley, the West Midlands and West Yorkshire.
Discussions are also believed to be taking place between the government and devolved administrations, with a view to creating four low-tax zones split across Scotland, Wales and Northern Ireland.
Mr Hunt said: "True levelling up must be about local wealth creation and local decision-making to unblock obstacles to regeneration.
"From unleashing opportunity through new investment zones, to a new approach to accelerating research and development in city regions, we are delivering on our key priority to supercharge growth across the country."
The unveiling of these investment zones comes hot on the heels of Cromarty Firth and Forth being awarded green freeport status earlier this year.
In a similar set-up, both regions will benefit from lower taxes and light touch regulations with a net zero slant, the aim being to help them capitalise on the energy transition, and compete with ports overseas.
A handful of regions in England were also granted freeport status in 2021, with promises of thousands of new jobs.