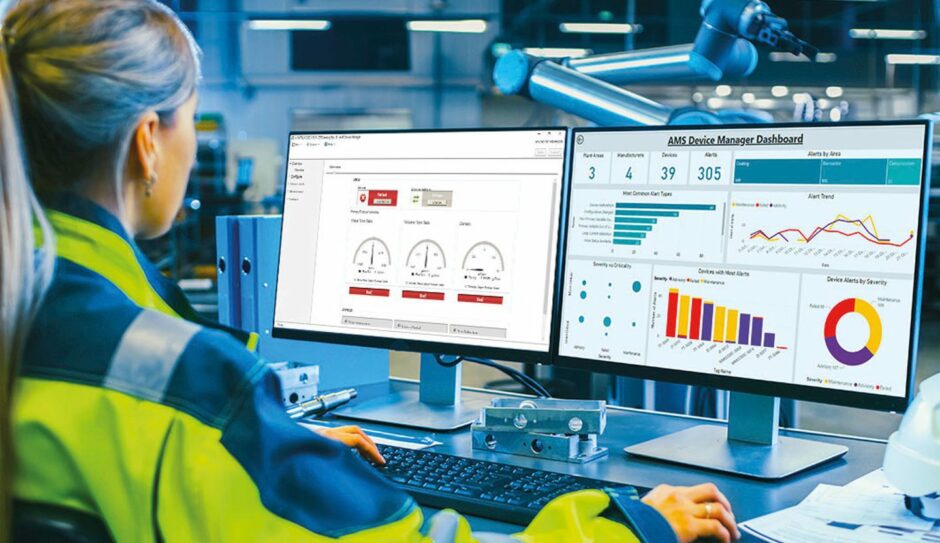 "If it ain't broke, don't fix it" might be good advice in some situations but when it comes to operating critical systems offshore, a run-to-fail policy is far from optimal.
Much of the equipment, instrumentation and controls installed over the past three decades can self-diagnose as well as assess the condition of the processes they are controlling. But even now, how much of that asset level data from measurement and analytical instrumentation, digital valve controllers, intelligent motor controls, and others is turned into actionable insights for operators and maintenance crews?
As we face the trilemma of sourcing secure, sustainable and affordable energy, the performance and reliability of equipment on the front end of the energy supply-chain is fundamental. Digitalisation is no longer a nice-to-have but an essential element in managing these three concerns.
Asset maintenance tools such as Emerson's AMS Device Manager continuously review, analyse and interpret condition monitoring data of the equipment itself and the connected process, directing prioritised alerts and instructions for action by the right person, at the right time.
As systems and operations have evolved, they've grown their technology stack to adopt a wide range of analytics, historians, machine learning, and advanced modelling to exploit and benefit from historically underused or inaccessible datasets from around the asset.
AMS Device Manager Data Server publishes intelligent field device data nearly instantaneously to industrial software analytics solutions already in use by customers, eliminating the need for complex custom data integration and manual workarounds that often cause delayed results and siloed data. This data is relayed via secure industry protocols.
"To accelerate sustainability and profitability, today's operators are transforming via analytics – seeking to aggregate disparate, underused data, and further exploit it for positive business impact around the organisation," said Erik Lindhjem, vice-president of Emerson's reliability solutions business. "AMS Device Manager Data Server makes intelligent field device information such as configuration parameters, alerts, calibration data and others available, in near real-time, for advanced use in other software and applications our customers already use."
AMS Device Manager Data Server makes it easy to import critical instrument and valve data into common dashboarding tools and applications like Microsoft PowerBI, Emerson software tools such as the Plantweb™ Optics platform, Plantweb Insight, Aspen MTell® and AspenTech Inmation™, plant historians and others.
---
Find out more at Emerson.